Instant Pot Beef Stew – a delicious stew made with beef and vegetables. Tender and rich in flavor, this beef stew is pure comfort food!
This stew is pure comfort food, especially served with Cheesy Garlic Bread or Skillet Rolls.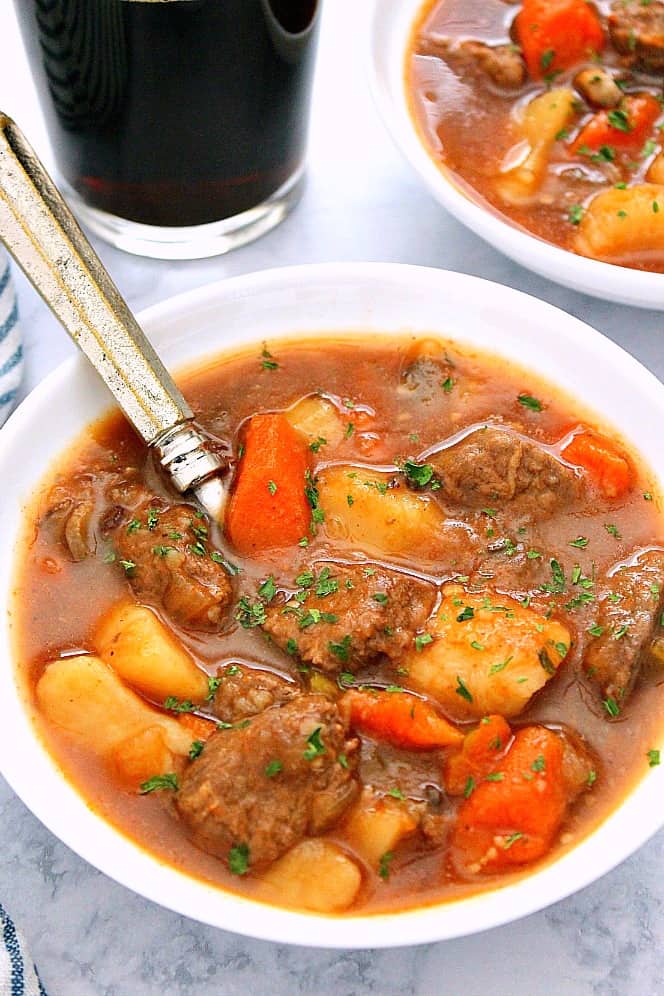 Beef stew is one of those dishes that comes to your mind when you think about comfort food. A big bowl of it will always warm the soul and body. My slow cooker version is perfect for lazy weekends and always comes out great! Now, I can make it in my pressure cooker in under 1 hour. This Instant Pot Beef Stew is the best you will ever make! It tastes like it was simmering on the stove whole day but instead, it cooked in your Instant Pot in 50 minutes! It has tender stew meat, chunks of potatoes, carrots, and celery and the combination of mushrooms and beef stock make for an extra flavorful broth. Add Guinness stout beer or red wine to deepen the flavor.