Garlic Parmesan Crusted Salmon – quick and easy salmon with crunchy garlic butter Parmesan crust can be baked in your oven or air fryer. This salmon is flavorful, flaky, buttery and delicious!
This is my favorite salmon recipe, right next to my Baked Teriyaki Salmon.  Served with roasted or sauteed vegetables, it makes for a simple, healthy and delicious meal!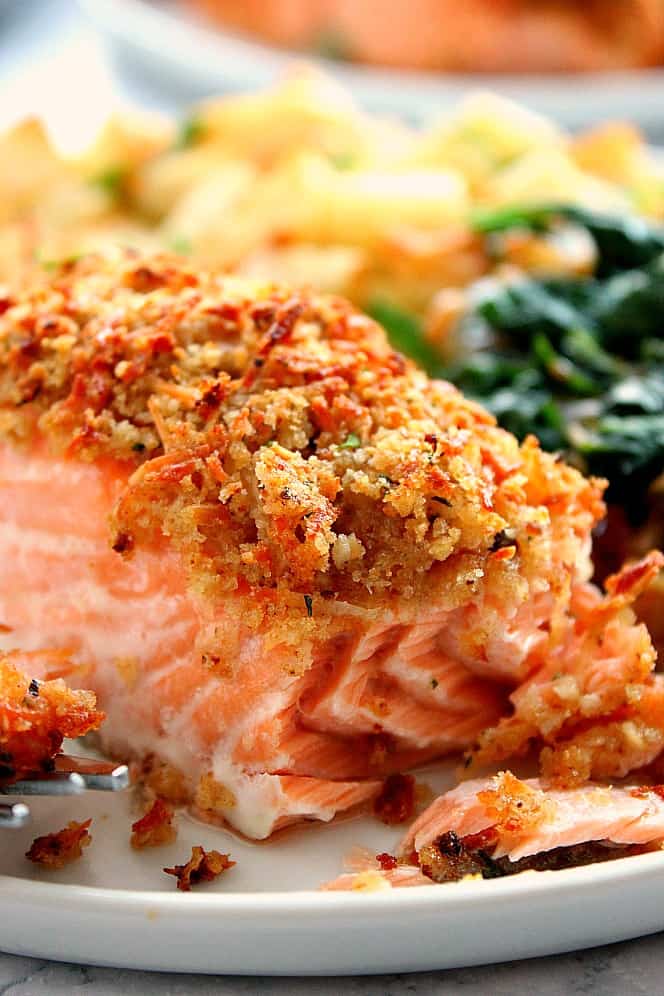 This salmon may look fancy but it's ready in 15 minutes (or less) and requires only a few ingredients to make. The combination of a tender, flaky fish with the crunchy, cheesy crust is quite irresistible. This Garlic Parmesan Crusted Salmon is very simple to make. The garlic Parmesan crust keeps the fish moist and adds crunch and a delicious salty, cheesy flavor, like in my Crispy Parmesan Tilapia recipe. This salmon is great even when you are short on time. It's quick to prepare and bakes in less than 15 minutes, depends if you bake it in the oven or your air fryer.
[Read more…] about Garlic Parmesan Crusted Salmon (Oven and Air Fryer version)