Coconut Shrimp are crispy on the outside and tender and juicy on the inside, fried or baked. Serve them with my Sweet Chili Orange Sauce. This appetizer is so much better than the restaurant kind!
Shrimp fans, you will also like my 10-Minute Teriyaki Shrimp recipe and the Parmesan Crusted Salmon. Seafood at it's best!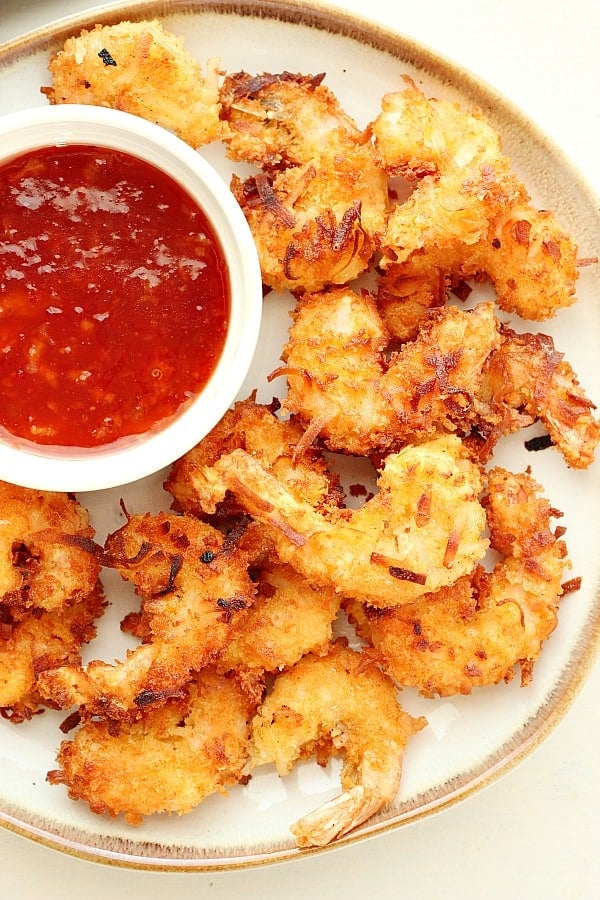 One of my favorite dishes to order at Red Lobster is coconut shrimp. They are so crunchy and perfect with the dipping sauce. However, they are so easy to make at home! You can fry the shrimp in oil or bake in the oven or air fryer. The spicy orange or apricot sauce is a must! It goes perfectly with the crunchy coconut breading. This delicious appetizer is so easy to make, just like my Cream Cheese Wontons!