Sun-Dried Tomato Chicken Pasta Recipe – creamy garlic Parmesan Alfredo sauce with sun-dried tomatoes and chicken are tossed with cooked pasta to make this flavorful yet easy dish.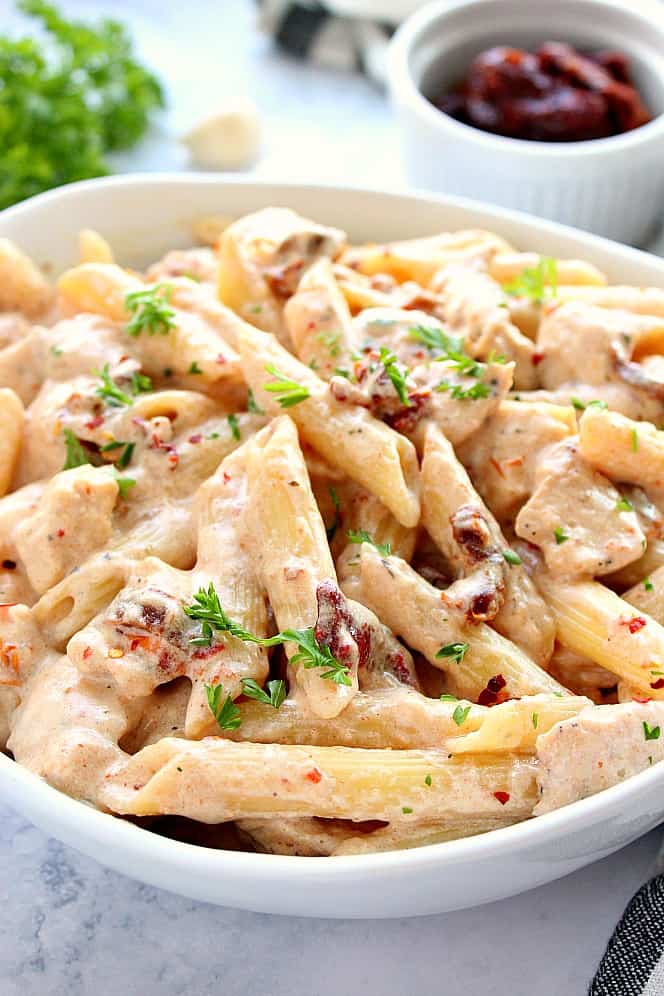 On pasta nights, I either reach for a recipe with red tomato sauce or Parmesan Alfredo sauce. One of our favorites is my Mushroom Garlic Chicken Alfredo because mushrooms and garlic are incredible together, especially with the creamy sauce. If you are looking for a new way to make Alfredo pasta with chicken, I've got you covered! All you need is a jar or sun-dried tomatoes in oil. They are incredibly fragrant and flavorful. You can even use the oil because it's so delicious and infused with the tomatoes.
This Sun-Dried Tomato Chicken Pasta is a rich in flavor and so easy to make for pasta night. It's creamy and filling and perfect served with cheesy bread or toasted baguette slices.