Peanut Butter Jelly Pancakes – a delicious stack of fluffy peanut butter pancakes with your favorite jelly topping! 
Every Sunday we make pancakes or waffles. If I don't serve this PB&J version, I make my Fluffy Chocolate Chip Pancakes!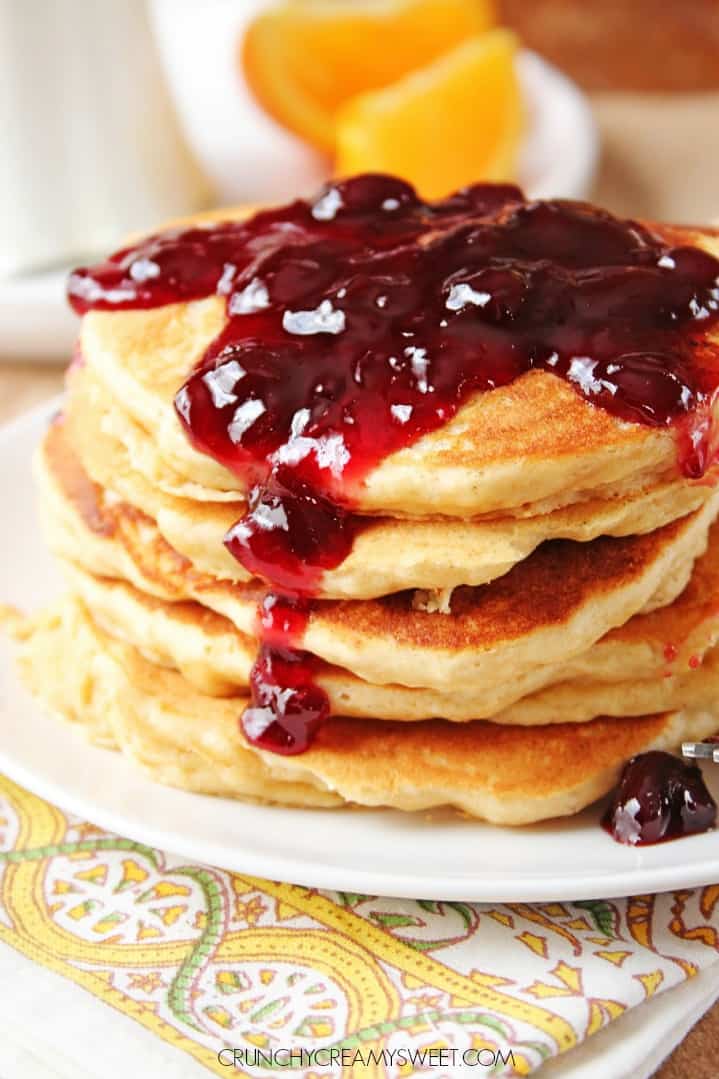 PEANUT BUTTER & JELLY PANCAKES
Hey hey hey! It's Thursday which means the weekend is almost here! And I've got something fabulous just for your weekend mornings! PANCAKES! You may already know, that Sunday mornings are "pancakes and waffles for breakfast" mornings in our house. It's our favorite morning in the whole week because there is no rush and everyone can sit by the table and enjoy a stack of pancakes or waffles with their favorite toppings.