This easy Chocolate Ganache recipe requires only 2 ingredients! Perfect for frosting cakes, cupcakes or making truffles.
I use this ganache to make my homemade truffles but it is also a great filling for sweet crepes.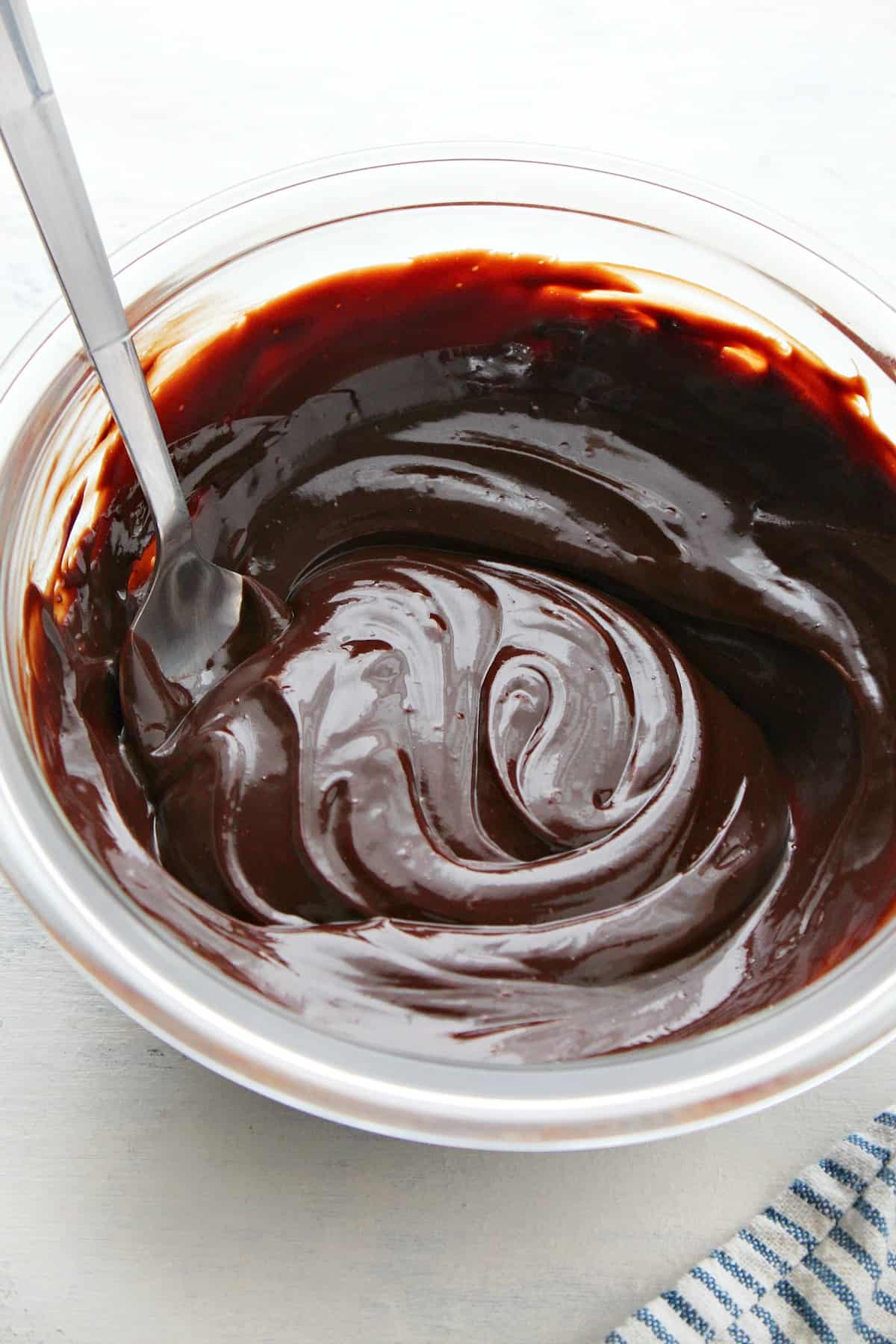 Chocolate ganache is a French dessert glaze, sauce, or frosting made with chocolate and cream. It is very simple to make. This rich, decadent, and the incredibly smooth mixture is made by melting chocolate with hot (not boiling) cream. You can use dark, milk or white chocolate to make it, however, the substitutes for cream are a little tricky. Coconut cream or condensed milk may work. You can add a dash of salt or instant coffee granules to intensify the flavor of chocolate.