Homemade Salted Caramel Frappuccino Recipe – my favorite coffee shop drink in it's lighter, homemade version. So easy and absolutely delicious!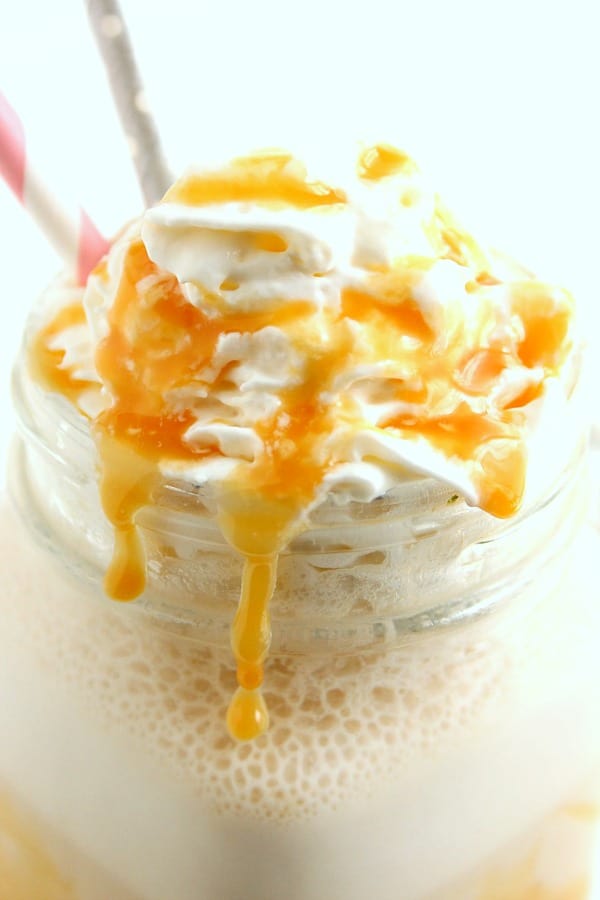 These past two days has been absolutely gorgeous here in Kansas. Sunny mornings, upper 70s, light breeze – perfection! Warm, sunny days have me craving iced coffee drinks with a tall whipped cream topping. And a drizzle of caramel. Yes, definitely a drizzle of caramel.
You may already know that I love making coffee creamers and coffee drinks in my own kitchen instead of standing in line of a coffee shop. It's easier, quicker and cheaper.
[Read more…] about Homemade Salted Caramel Frappuccino Recipe