This Veggie Dip is quick and easy to whip up! Made with sour cream, mayo, dried herbs and seasoning, it's the perfect companion for fresh-cut vegetables.
This dip is creamy and refreshing, just like my Creamy Corn Dip and it's bound to be a hit at any party!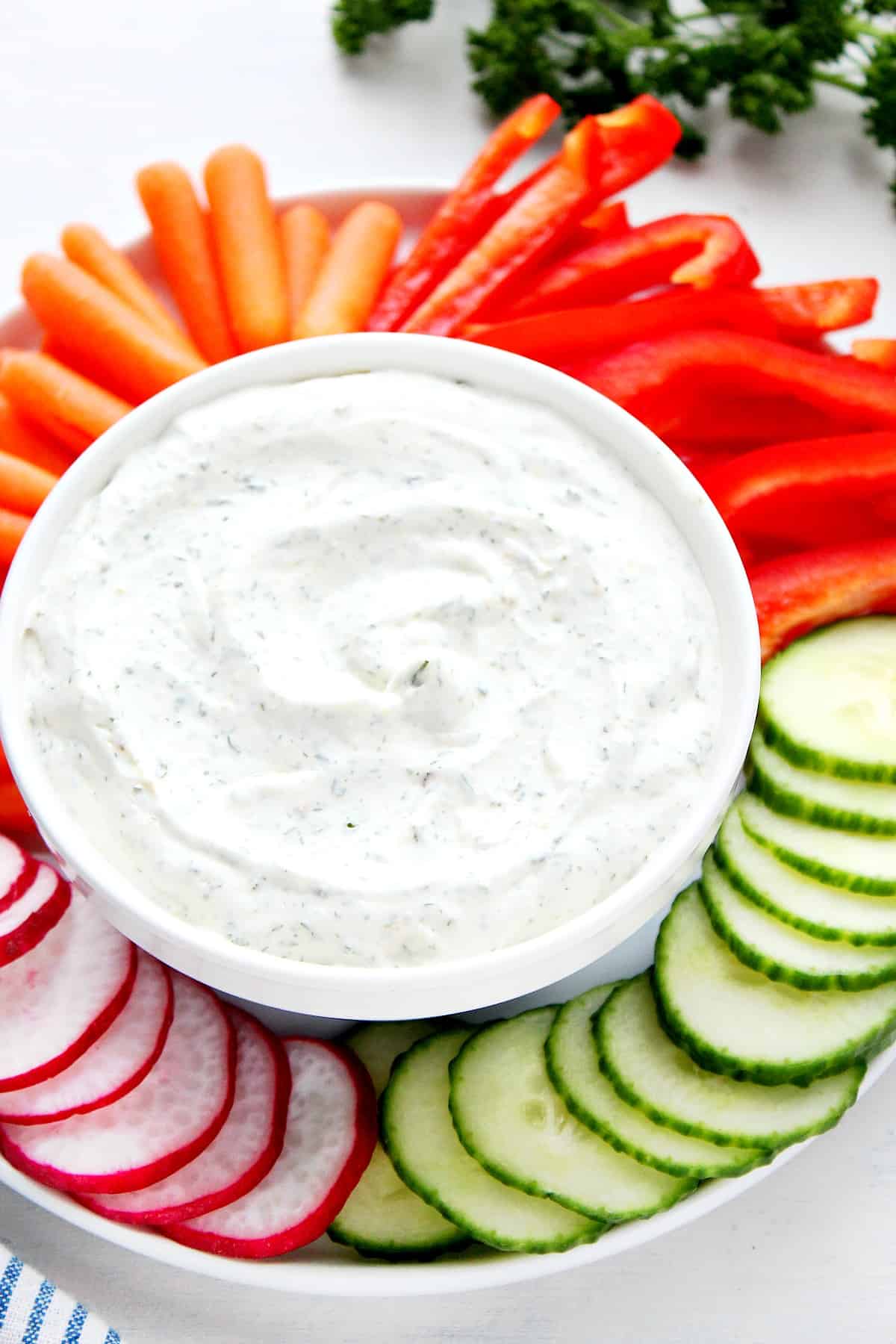 Creamy dips are my jam! Especially if I can whip them up in matter of minutes. This Veggie Dip is (almost) guilt-free because it's made to be served with fresh, sliced veggies. It's a fun way to get your daily veggie intake. The base of this dip is made with mayo and sour cream but you can adjust it to save on calories, by using low-fat versions or skip the mayo and use Greek yogurt.