This Caesar Salad is quick, simple and bursting with flavor! You only need Romain lettuce, Parmesan cheese, croutons and dressing to make it!
Paired with buttery croutons and my Creamy Caesar Dressing, this salad is always a huge hit!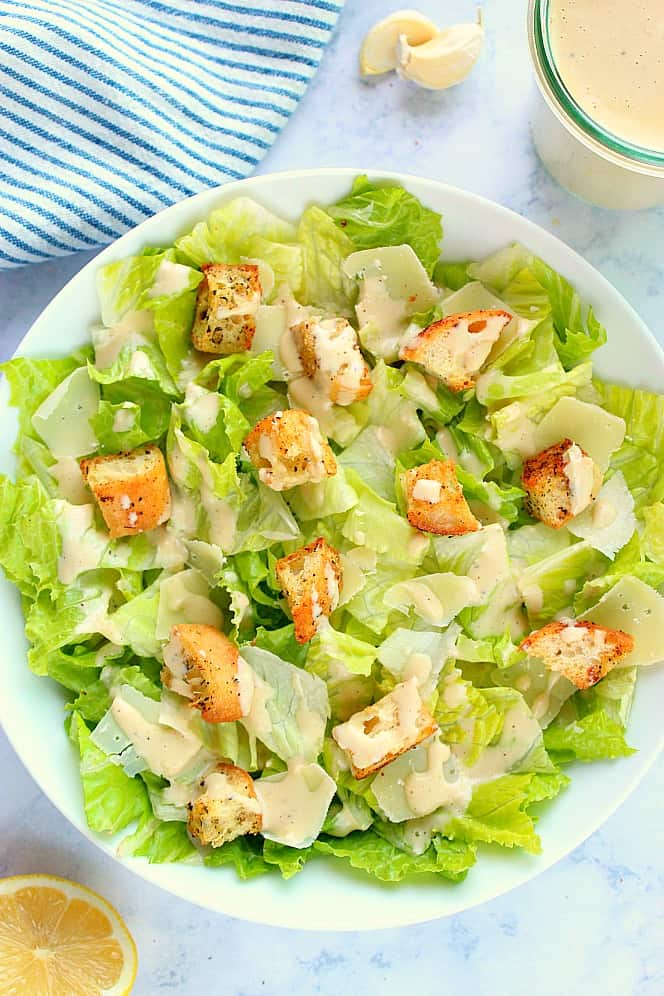 The one salad that we used to always order at restaurants, was the Caesar Salad. It's a favorite around here. When made with creamy dressing and perfect, buttery croutons it is the best! It's a simple salad (you only need 4 ingredients) with a grande name. Since it is so simple, it is worth to make the croutons and dressing from scratch. This will be the best Caesar salad you will ever have!