3-Ingredient Slime DIY (no borax) - the easiest slime any kid can make! All you need is school glue, baking soda and all-purpose solution. It always works!
Looking for more easy and fun DIY's? Check out our Galaxy in a Jar home decor idea! It's gorgeous!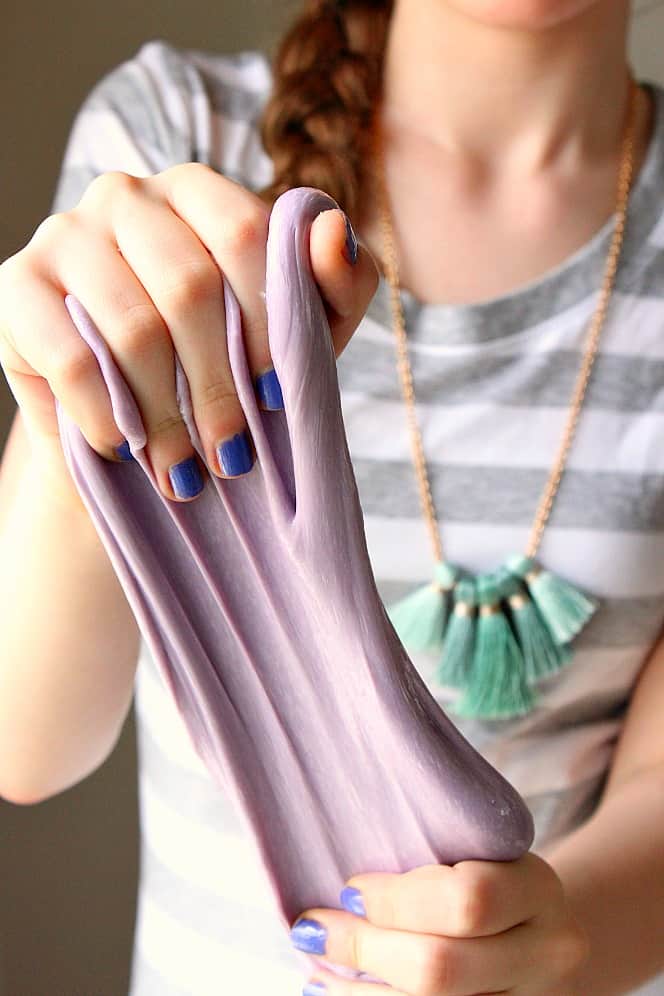 DIY 3-INGREDIENT SLIME
We are back with another super easy DIY project for you! This is our go-to slime because it's easy, always works and does not use Borax or any hard to find ingredients. Everything you need, you can find at Target, Walmart or your local grocery store.
All you need to make this 3-Ingredient Slime is white washable school glue, baking soda and contact or all-purpose solution. Watch our video below to see how to make it!
3-INGREDIENT SLIME DIY VIDEO:
How to make Slime without Borax?
In a glass bowl, mix 1 cup of glue and food coloring. We wanted purple so we mixed red and blue colors. You can use any color you like, even add glitter! Just have fun! Next, add 1 teaspoon of baking soda and mix well with a spatula or spoon. The last ingredients is contact solution. You will need 2 to 3 tablespoons. It's best to add one at a time. Mix until the slime starts to pull away from the sides of the bowl. Then start kneading it in your hands. Eventually, it will not be sticky anymore and will stay together. That's all! Now enjoy your slime!
How to store slime?
To keep the slime fun going for days, it's best to keep slime in an air-tight container. We like Ziploc bags but a plastic container with a lid works great too.
More Slime Ideas:
3-Ingredient Puffy Slime from Tatertos and Jello
3-Ingredient Fluffy Slime from Sugar, Spice and Glitter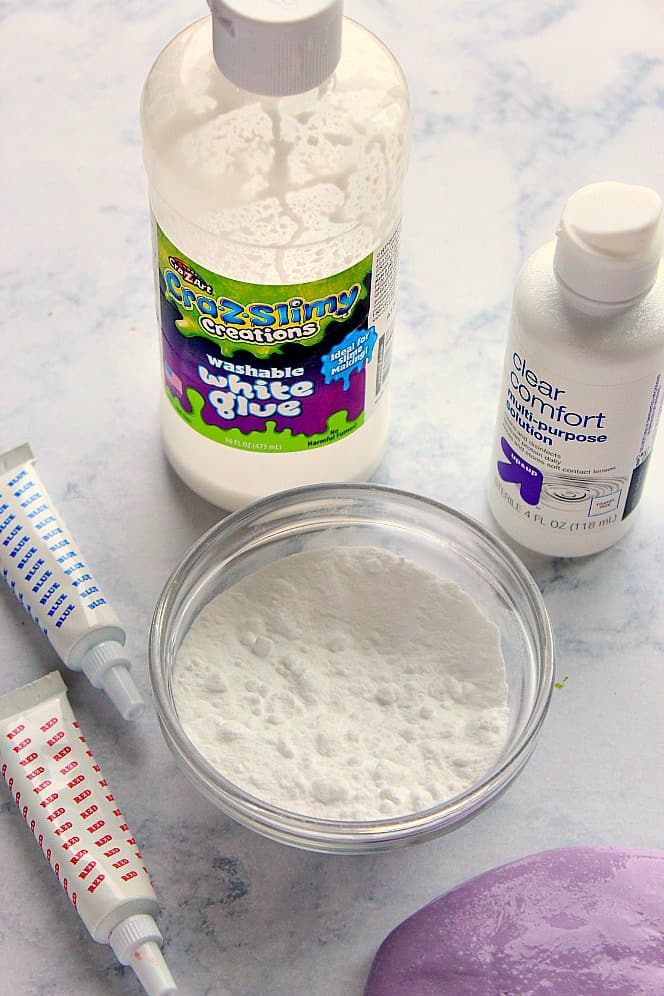 3-INGREDIENT SLIME (no borax!)
You need:
1 cup washable school glue
1 teaspoon baking soda
2 to 3 tablespoons of contact or all-purpose solution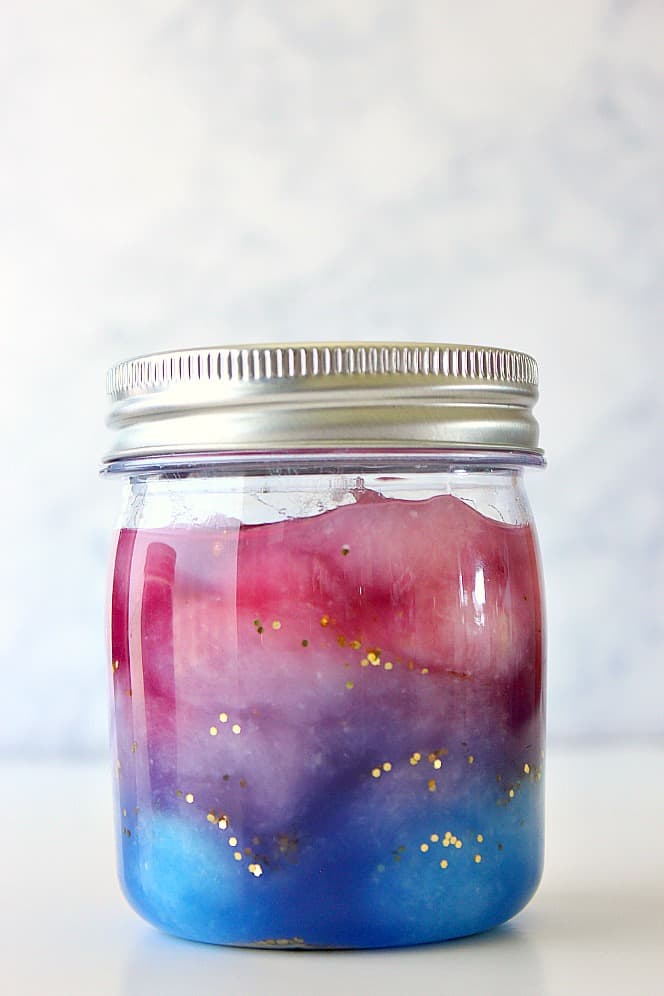 Follow us on Pinterest and YouTube for my DIY and craft ideas! Let us know what you think about fun Galaxy in a Jar decoration, in the comments below!