Tiramisu Dip – all of the delicious flavors of Tiramisu in one sweet and creamy dip! You will love this recipe!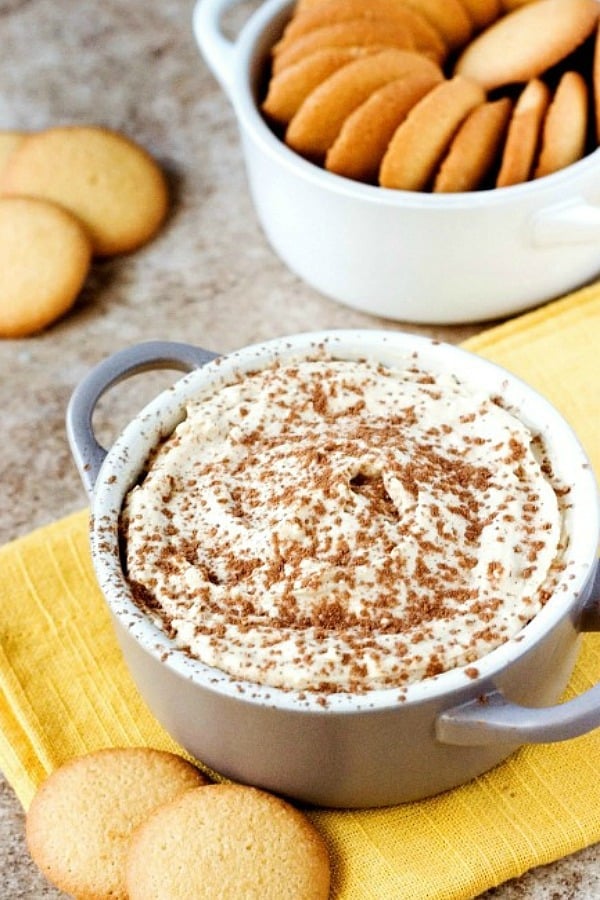 Have you ever made Tiramisu from scratch? I did. Many moons ago, when I was a teenager. I actually made it twice in one day because it was so good and the whole family literally inhaled the first one. It was so crazy good!It was also a lot of work and a lot of waiting for it to set up. Yes, it is worth the work because it's absolutely amazing. But sometimes I want something when I want it and do not want to wait. Enter dessert dip.
TIRAMISU DIP
This Tiramisu Dip comes together in 5 minutes and has all of the delicious flavors of the popular Italian dessert! It's sweet and creamy and has all of the flavors of Tiramisu: coffee and vanilla and a dash of cocoa powder.