Dorito Taco Salad Recipe – chopped lettuce, tomatoes, seasoned meat, black beans, onions, zesty dressing and crunchy tortilla chips is everything you love about tacos in one tasty salad!
It's not only fun to make but so tasty too, just like my Black Bean Taco Salad (the meat-free version)!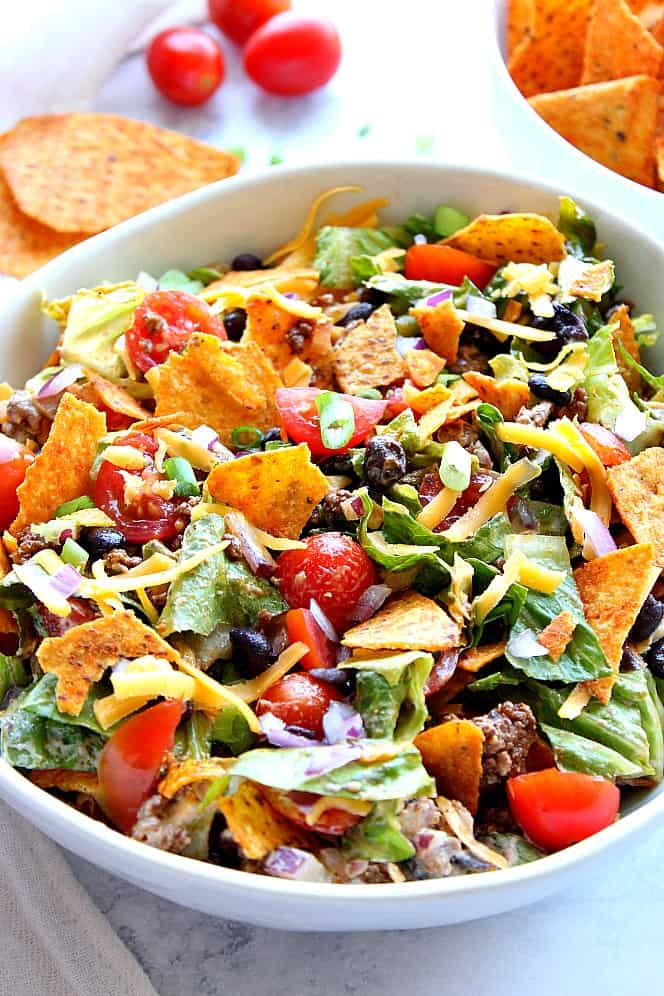 Taco Tuesday just got more fun! We are currently obsessed with this Dorito Taco Salad. You can make it ahead for a great lunch or simply enjoy as a meal. Round up all of your favorite taco toppings and toss together with cheese, seasoned meat and crunchy, irresistible Dorito tortilla chips.