These Baked Acorn Squash slices are brushed with brown sugar and cinnamon butter and roasted in the oven. Also, learn how to cut acorn squash for roasting. 
Roasted vegetables are quick and easy to make. My Garlic Parmesan Roasted Cauliflower and the Baked Eggplant are just a few of our favorites.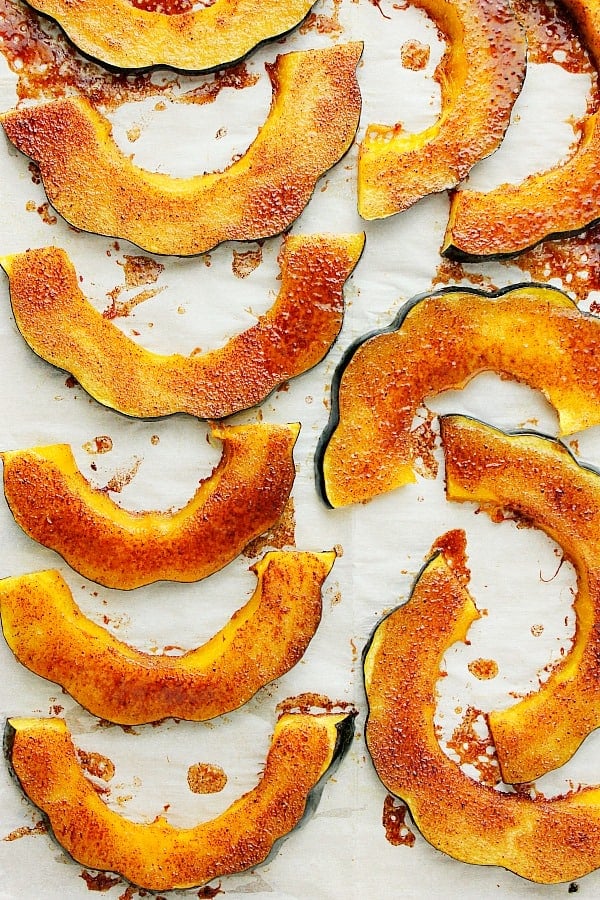 If you ever wondered how to make a delicious acorn squash side dish, this recipe is for you. I think it's one of the prettiest squashes out there! Easily cut the acorn squash into slices, brush with delicious sweet cinnamon butter and bake until soft. This fall and winter side dish is so quick and easy and perfect served for Thanksgiving or Christmas dinner.