This Instant Pot French Onion Soup is classic comfort food made in the pressure cooker. It tastes as it was simmering on the stove all day but it's done in 30 minutes!
This soup is one of many family favorites I make in my Instant Pot. We also love the Instant Pot Pot Roast and Instant Pot French Dip Sandwiches. Pure comfort food!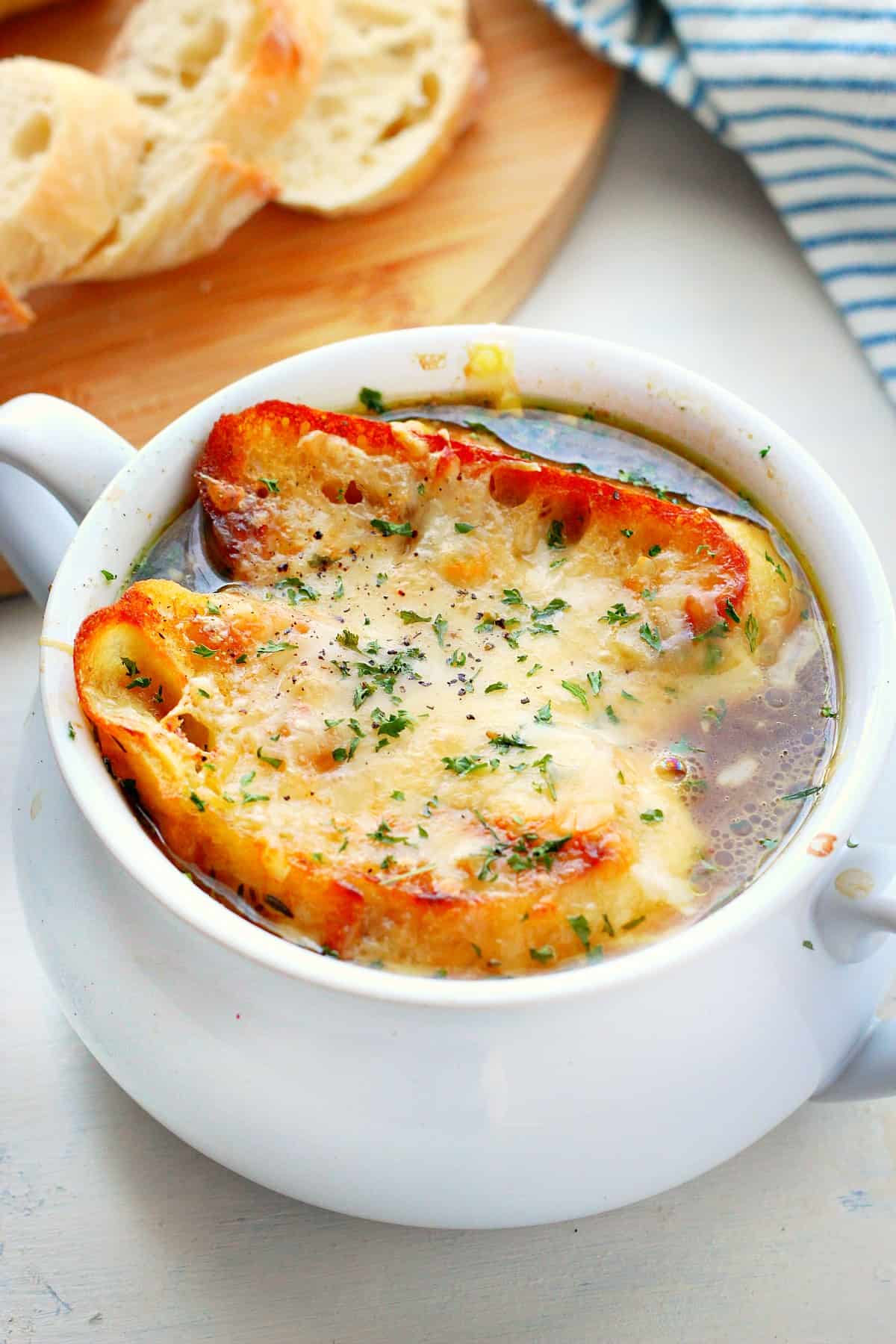 The soup season is almost here and the cooler days will make us all crave comfort food. What better than a classic French onion soup with toasted cheesy baguette slices on top! This time, I am using my trusty Instant Pot to cut down on cooking time. Rich, flavorful and absolutely delicious! It's one of the best soups you will make in your pressure cooker this fall and winter.