Chocolate Souffles – decadent dessert for the chocolate lovers. It's actually really easy to make and rich in flavor.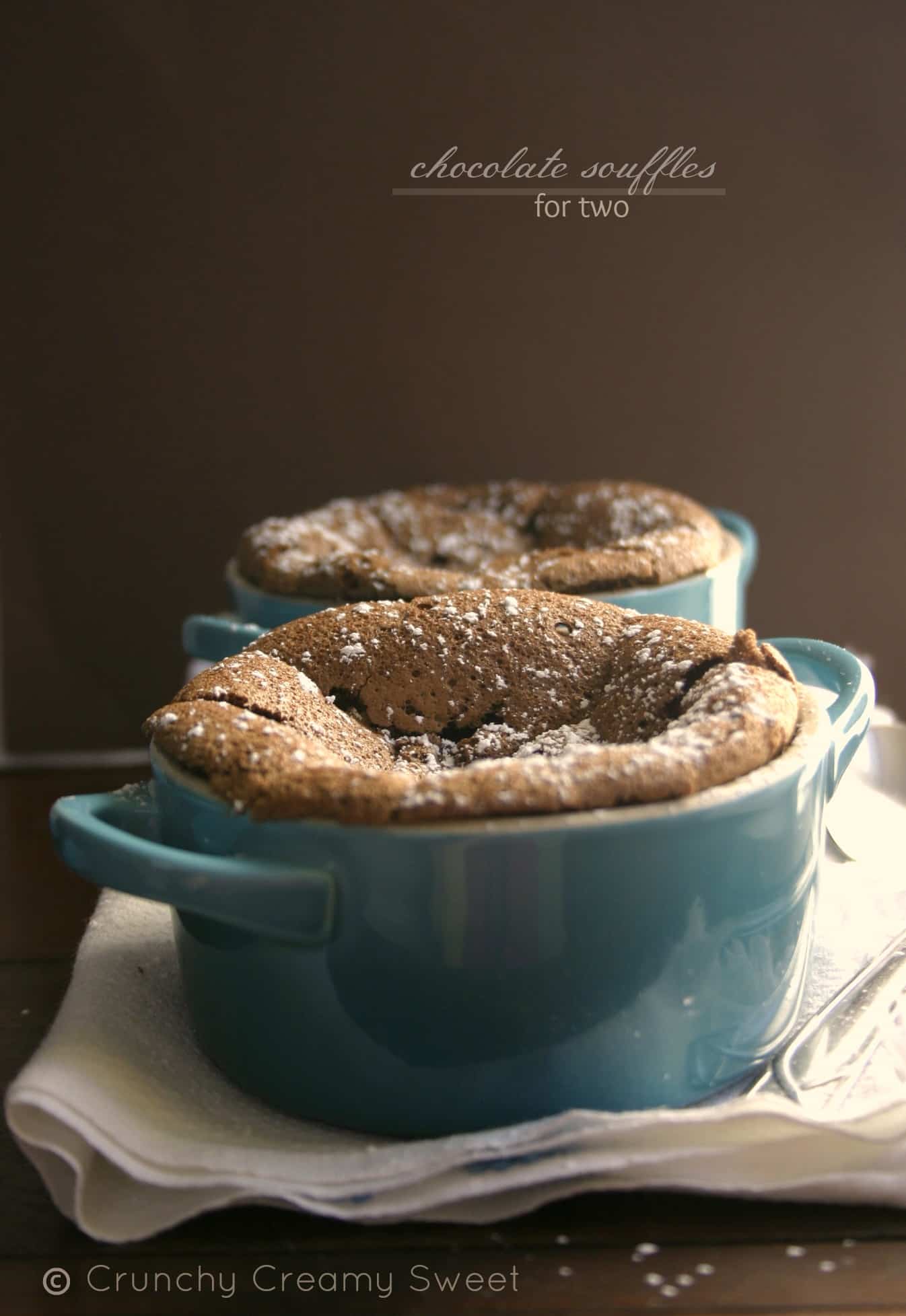 So how do you feel about a chocolate souffle? Are you one of those people who shiver at the sound of the name with fear? Or are you one of those people who love challenges and would love to try it? I was both. Souffles are finicky in their nature. You see, they are like magic. Right out of the oven they are gloriously puffed up and you may even hear the angels sing. Confetti might be raining down with fireworks going off.
[Read more…] about FINALE: Chocolate Souffles for Two and Le Creuset Giveaway!!