Spiced Shortbread Cookies Recipe – classic shortbread cookie made with half the sugar and spiced with cinnamon, cloves and ginger.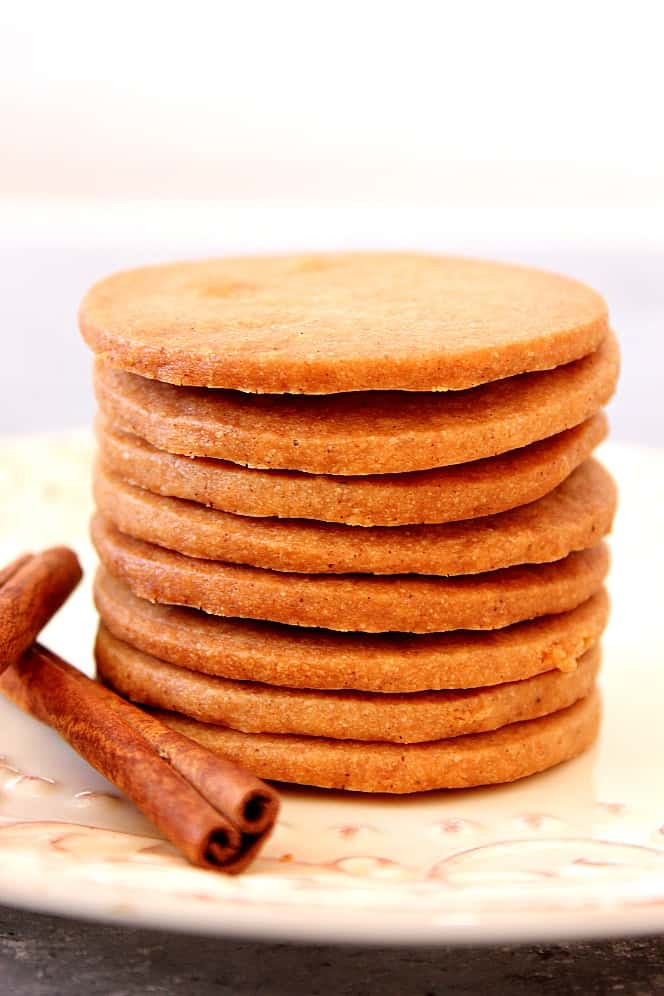 This post is sponsored by Stevia In The Raw®.
Shortbread cookies are one of my favorites to make for the holidays. They require basically only 3 ingredients ( plus add-ons ) and the flavor combinations are endless. I love a good crunchy shortbread with a cup of latte for an afternoon break.
These Spiced Shortbread Cookies have less calories than classic shortbread because half of the sugar is replaced by Stevia In The Raw®, a zero calorie sweetener made with extracts from the sweet leaves of the stevia plant, that is perfect for baking. They are absolutely delicious!