Ham and Cheese Tortilla Roll-Ups Recipe – quick and easy lunch idea or snack for road trips! Creamy cheddar filling, layered with spinach and ham slices, paired with fruit and vegetables is great made ahead as well.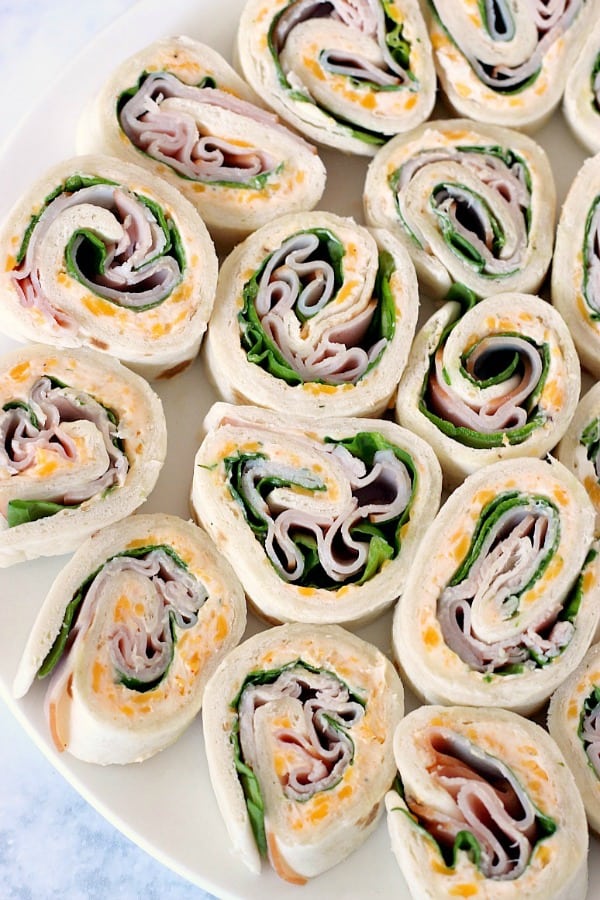 Tortilla roll-ups are definitely one of the easiest lunch and snack ideas. The filling combinations are endless and the roll-ups itself are so fun to eat. Paired with fresh fruit, like red grapes, and vegetables, like baby carrots – you can easily make them ahead of time, pack and take on your next road trip, picnic in the park or by the lake, or to enjoy for lunch on a busy day.
HAM AND CHEESE TORTILLA ROLL-UPS
The meal prep containers with lids are perfect to fill with these roll-ups. I recently wrote my little review about them. I love to pack lunch or dinner for my family and take with us on our RV trips. They are so convenient and make for an easy clean-up.