This quick Radish Salad is packed with flavor! Made with sliced crunchy radishes, cucumber and red onion and tossed with a simple vinaigrette, this salad is perfect for Spring and Summer.
Serve it with grilled chicken or air fryer salmon or enjoy on for brunch with cottage cheese or avocado toast.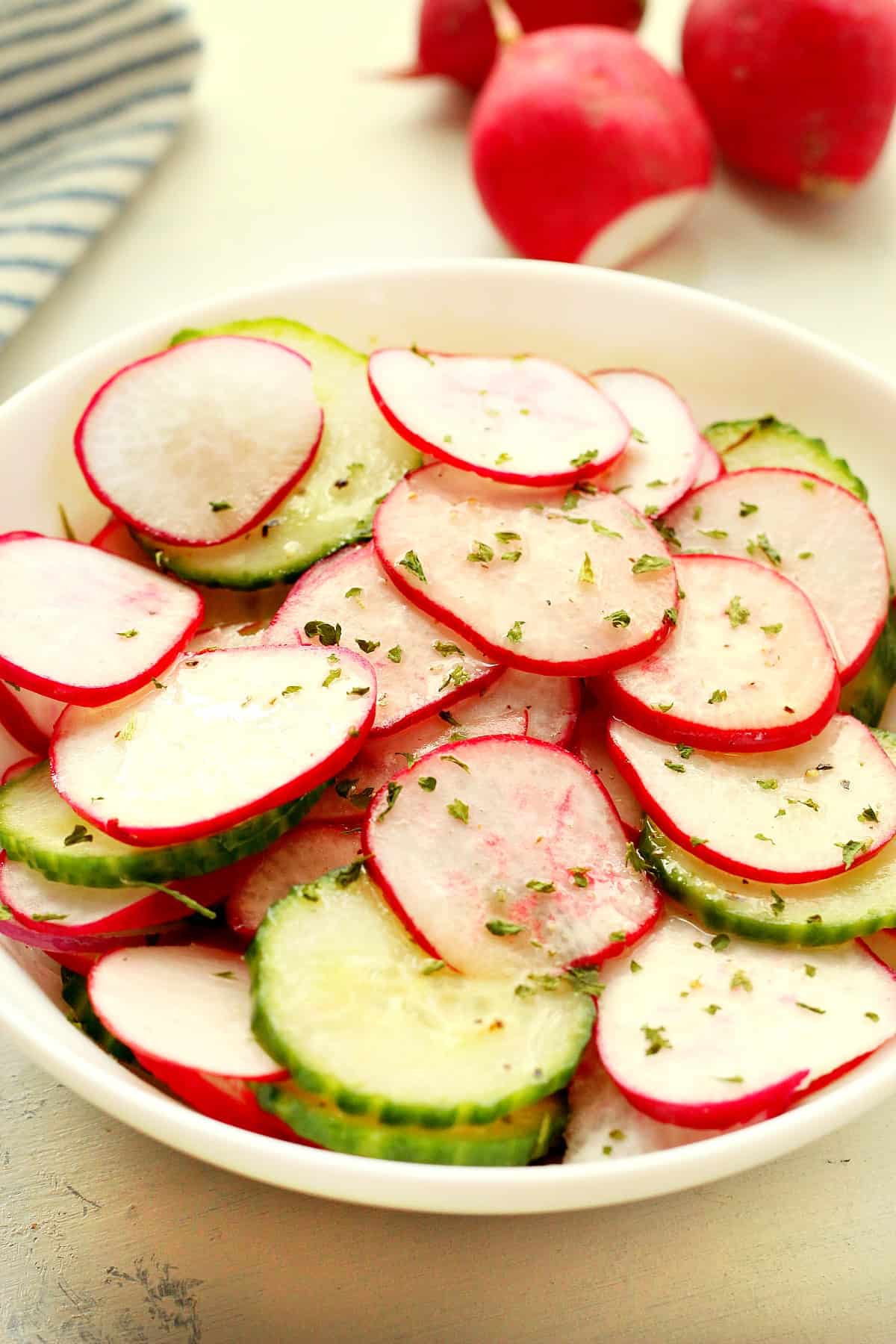 If you are a fan of radishes and need more recipes to enjoy them, this salad is for you! I am always happy to see this fun root vegetable in my grocery store in the Spring. They are delicious eaten raw, on a bagel or avocado toast but also turned into a salad. It's fresh, delicious and perfect served for brunch, lunch or dinner.