Nutty Nougat Caramel Bites – layers of candy make these caramel bites irresistible! Chocolate, caramel, nougat and nuts make for a rich treat!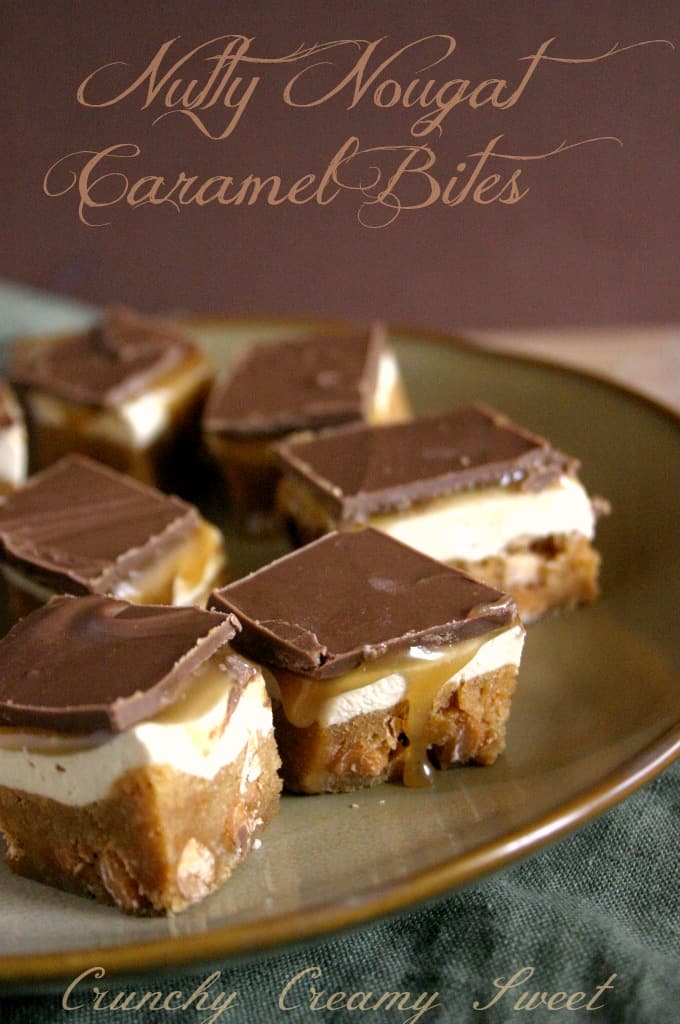 NUTTY NOUGAT CARAMEL BITES
Let me count the reasons why you should make these: butterscotch cookie base, peanut butter nougat, caramel, butterscotch and chocolate frosting. Yep, that covers it. If you are a fan of candy bars, you will love these! There are quite a bit of steps to make these bites, but they are worth it.