This Lentil Soup is packed with lentils, vegetables and Italia herbs. It's a healthy and vegetarian option rich in protein and flavor!
Serve this soup with my Easy Focaccia Bread or Homemade Croutons.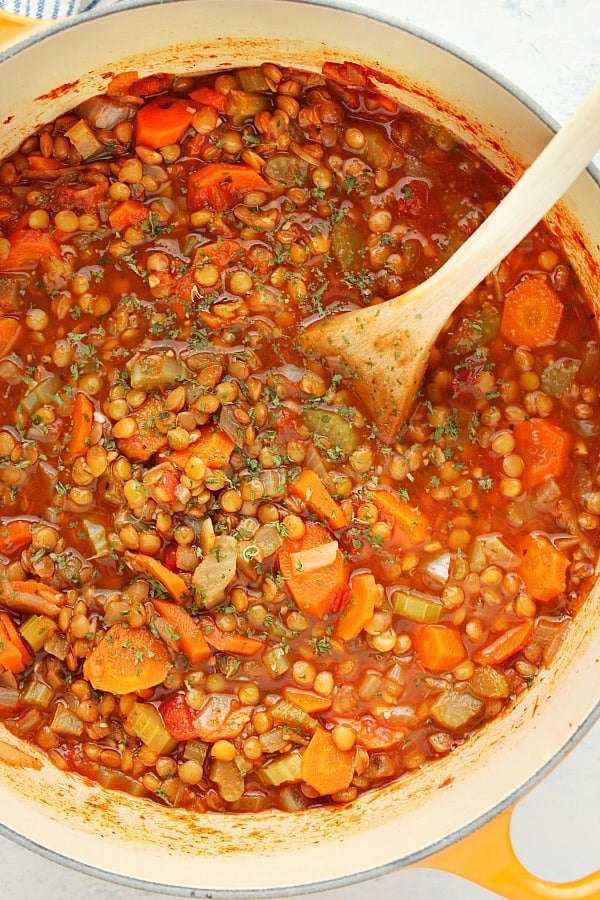 Every Monday, I make a vegetarian dinner for my family. Since the soup season is here, this Lentil Soup is making an appearance on our menu. It is filling, healthy, flavorful and packed with lentils and vegetables. Start by sauteing the vegetables and seasoning. This helps create a flavorful base for the soup. Add lentils and liquids and simmer soup until everything is cooked. I like to throw in a handful of chopped kale or spinach just before serving. Meatless Monday never looked so delicious!