Pumpkin Pie Bars are easy dessert bars made with canned pumpkin pie filling and from-scratch crust and topping, that's made in one bowl. The cinnamon crumb topping is irresistible!
Crumb bars are my favorite dessert bars to make ( right next to cheesecake! ), starting with the sour cream bars, their lemon version and of course, the caramel apple bars that are pure indulgence!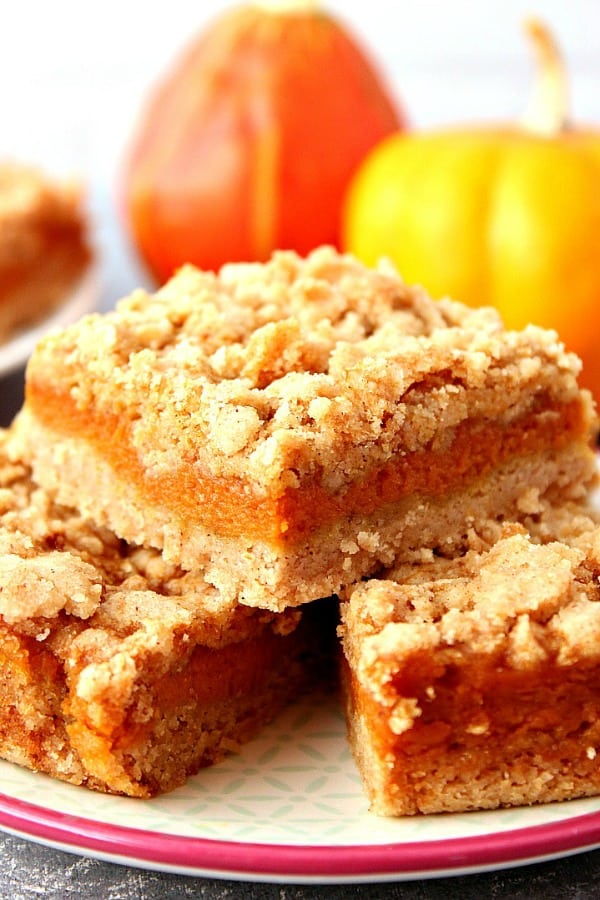 These Pumpkin Pie Crumb Bars are a cross between pumpkin pie and my coffee cake with crumb topping. The creamy pumpkin filling pairs perfectly with buttery crust and topping. They make for a perfect no-fuss and low-key Thanksgiving dessert or just as a treat with a cup of coffee. I make them for almost all of our fall gatherings and holiday parties. Everyone loves them!