Garlic Parmesan Baked Eggplant – crispy baked, not fried, eggplant with garlic Parmesan breading. A delicious way to enjoy this fall vegetable!
If you enjoy eggplant, you may want to try my One Pot Chicken Ratatouille recipe of the easy, vegetarian Eggplant Lasagna.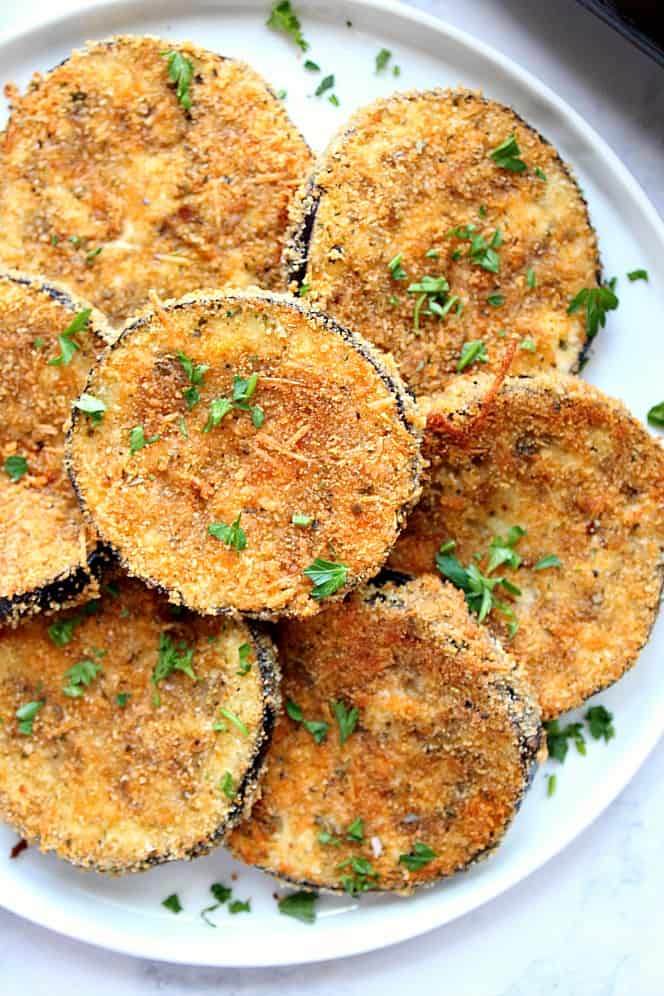 Eggplant is in season and I am going to show you one of my favorite dishes with this vegetable. It's easy and can be served as an appetizer, side dish or used in main dishes, like Eggplant Parmesan. The garlicky Parmesan breading makes for a perfectly crispy coating even though the eggplant is baked and not fried.
If I am not roasting vegetables, I make my simple two-ingredient breading and bake them in the oven till crispy. No frying required! I used this method in my Baked Artichoke Hearts recipe and my Best Roasted Garlic Parmesan Cauliflower recipe. It's amazing!