Chocolate Glazed Pumpkin Donuts – fun baked donuts for Halloween! You will love the pumpkin and chocolate combo!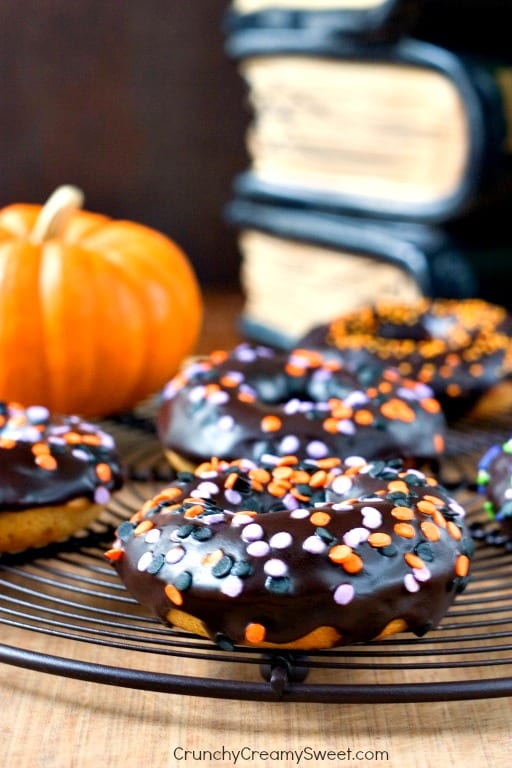 Here is the story of the chocolate glazed pumpkin donuts:
The kids made me do it!
The End.
Okay, okay. No one was twisting my arm here. I happily volunteered. 🙂 But it was totally their idea. They wanted pumpkin donuts with chocolate glaze. And Halloween sprinkles. Not sure what they wanted more: to cover the donuts in chocolate glaze or sprinkle the Halloween colored funfetti. Either way these had to happen.
It's October and we are having Halloween on our minds. Just yesterday, we hung the first decor pieces. Actually, the "book stack" you see in the background – treat jar!! How cool is that? I will have more pictures of our Halloween decor soon. I am still waiting on few ordered pieces.