These Corn Fritters are made with fresh corn, cornmeal, cheddar, green bell pepper and fried until golden. This easy appetizer is the best way to enjoy corn this season!
Sweet corn is a staple around here. If I don't make these corn cakes, I use it to make my Fresh Corn Salad or Sweet Corn Casserole. They are all easy and delicious!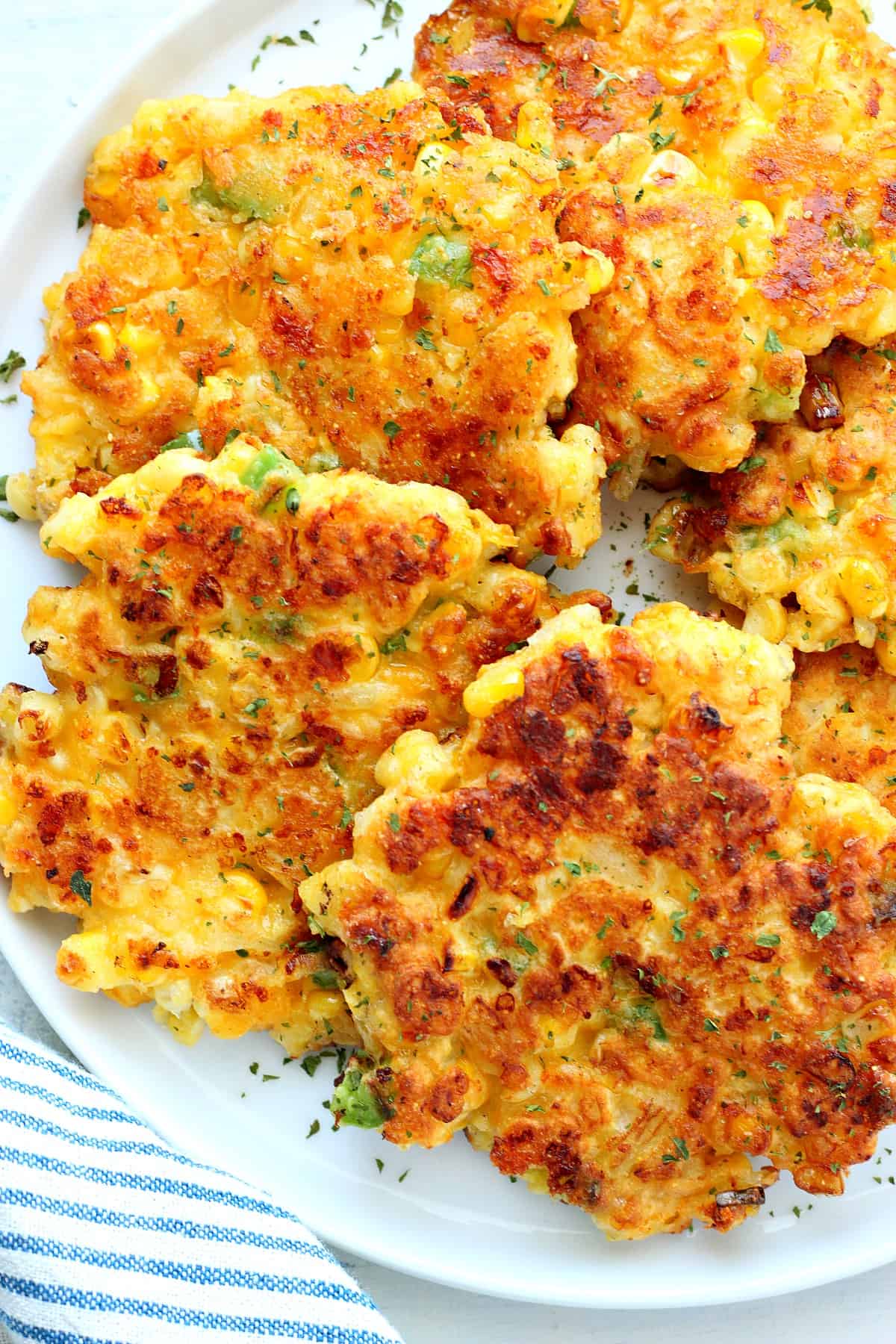 For us Kansans, corn is a very common ingredient in the kitchen. One of my favorite ways to enjoy fresh corn right off the cob is to turn it into these fritters. They are quick to whip up and absolutely delicious! I played with the basic recipe for a fritter and added ingredients that in my opinion make them the best. These fried cakes are a huge hit with my family and always disappear fast!