Avocado Egg Salad – healthy egg salad with avocado, red onion and creamy dill dressing with no mayo! Perfect for sandwiches or as an appetizer.
This is a healthier version of classic egg salad. It's as easy and delicious, as my Avocado Tuna Salad.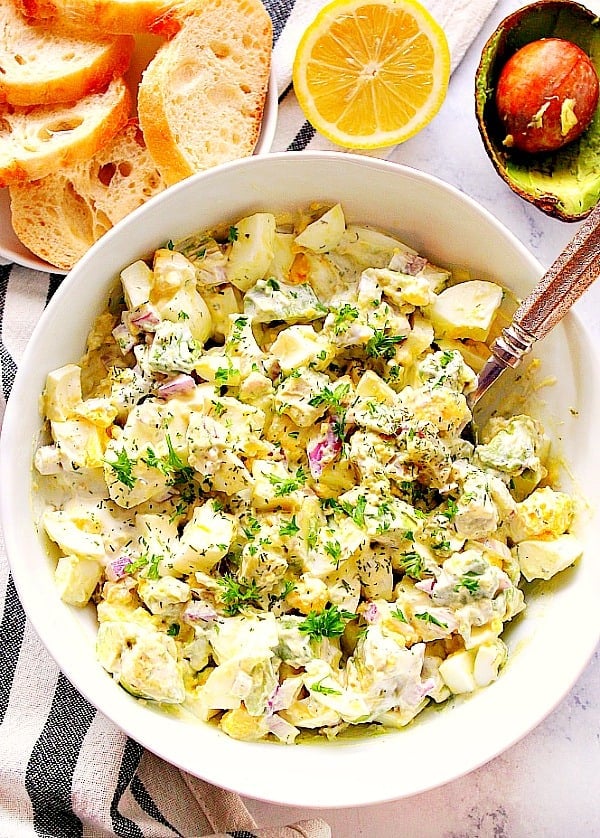 This Avocado Egg Salad is my new favorite twist on the classic dish. I added avocados and crunchy red onion and lightened up the dressing by replacing mayonnaise with natural sour cream and lemon juice. Season with dill, salt, pepper and freshly chopped parsley and you have a delicious egg salad for sandwiches, wraps or to serve with baguette slices.