Instant Pot Sweet Garlic Chicken Recipe – juicy chicken thighs in a brown sugar garlic sauce, cooked in 7 minutes in the Instant Pot pressure cooker. Quick, easy and so tasty!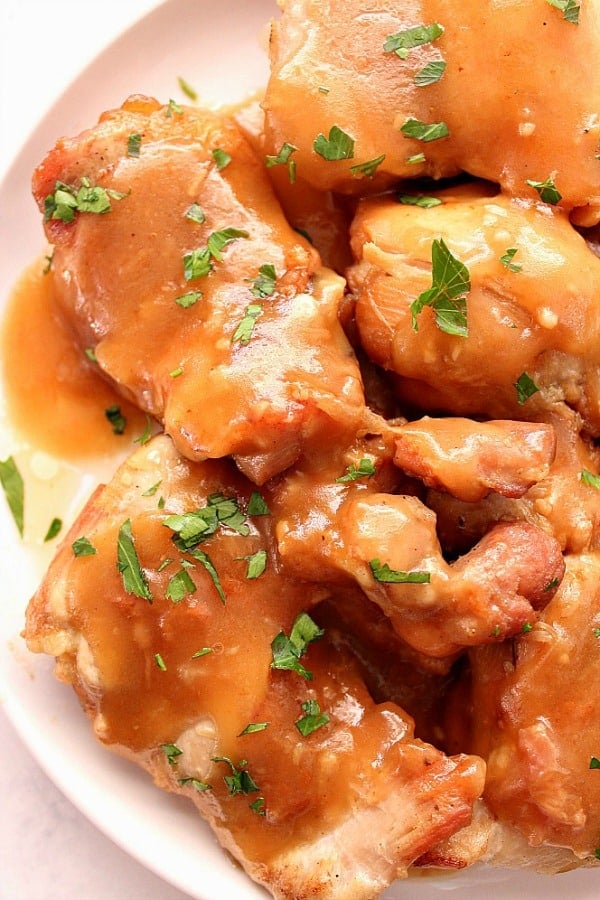 INSTANT POT SWEET GARLIC CHICKEN
Lately, I have been switching all of my slow cooker recipe to my Instant Pot, digital pressure cooker. I love the fact that I don't have to do much prep ahead of time or figure out when to set the slow cooker to have the dish done in time for dinner. The Instant Pot makes it so easy to whip up dinner in just minutes!