Slow Cooker Peach Crisp recipe – sweet peaches, sliced and tossed with vanilla, baked under oats and brown sugar topping that tastes just like oatmeal cookies! This is my favorite crock pot dessert for hot summer days!  Served with whipped cream or vanilla ice cream.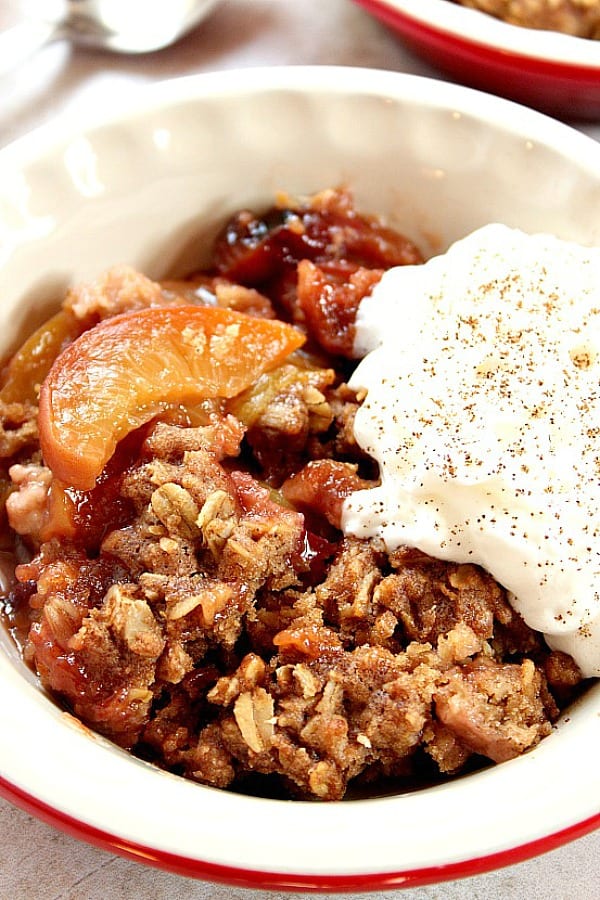 For the last two weeks, temperatures here in Kansas are crazy high. We are at almost 100 degrees F every day. And there is no change in sight!
In other words – IT"S HOOOOOOTTTT!
Aaaand from what I can see on my weather app, so is most of the country. Which means that there is a high chance that just like me, you  don't want to turn on the oven. Mine has a "do not open" sign on it. Instead, my slow cooker is getting a work out (this Teriyaki Chicken is on a rotation!) and our grill is sizzling away (don't mind if I have another helping of these Pineapple Chicken Kabobs!).