Seriously delicious Gluten Free Chicken Nuggets baked in the oven or air fryer are made with super easy homemade rice flour! You have to try it!
Serve them with Air Fryer French Fries or Baked Sweet Potato Fries for a fun kid-friendly meal.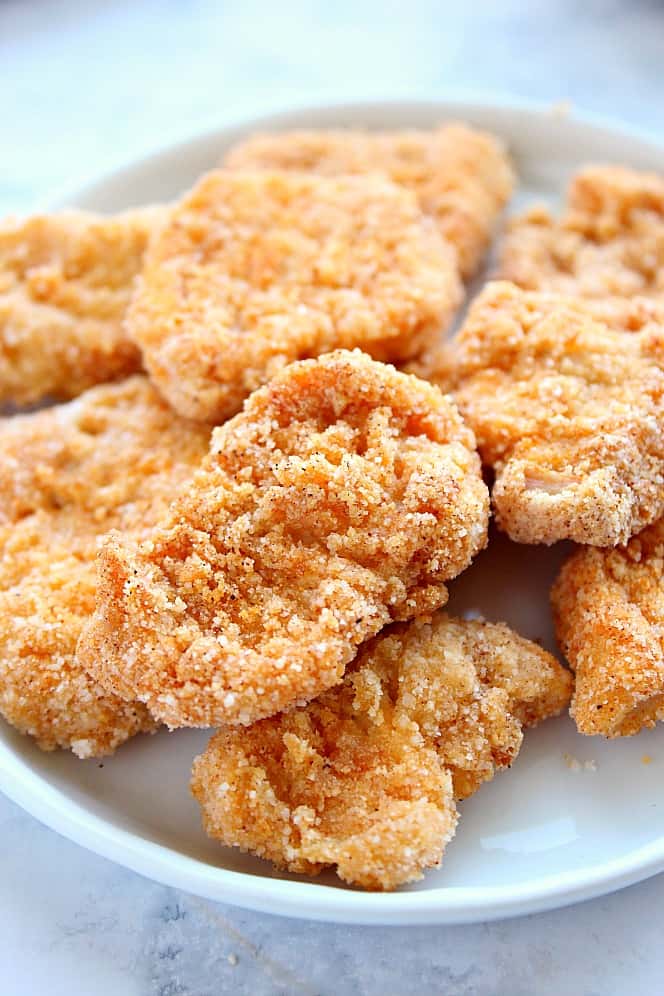 Who knew that a simple mix of rice flour and seasoning can make a delicious, crunchy gluten-free breading for chicken nuggets? I was mind-blown to find that out! And of course, as usual, I had to make this as easy as possible, so I set out to see if I can make the rice flour myself, without buying it. Indeed I can!! All I needed was my blender.
These Gluten-Free Chicken Nuggets are so easy to make and an absolute hit with my whole family! Just look at that coating. Crispy, golden and delicious!