Ice Cream Pebbles Marshmallow Cereal Bars Recipe – a 3-ingredient rice krispies style treat made with Rainbow Sherbet Pebbles cereal! So fun to make and eat!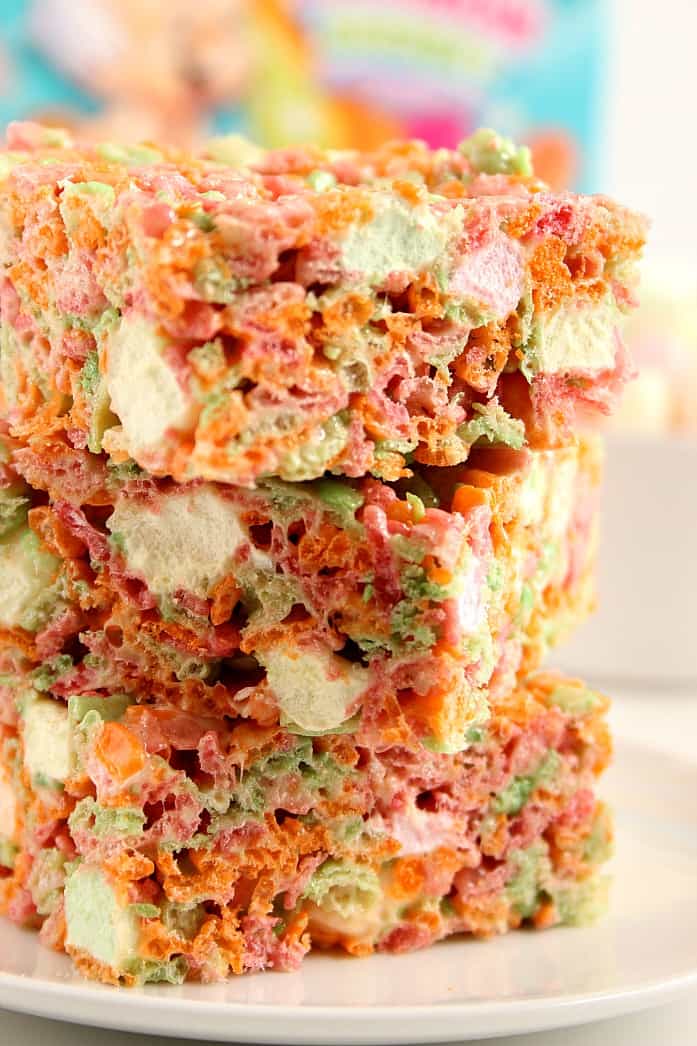 It's becoming a tradition for us to make cereal treats for holidays. Kids love them, they are easy to make and so much fun to eat! Usually, I will make them out of Rice Krispies cereal – a classic. I add colorful marshmallows or Peeps to give the bars a certain hue (depending on the holiday). Few weeks ago, while looking for rice cereal (and having and Easter theme in mind), I stumbled upon Ice Cream Pebbles from Post. You guys, cereal that tastes like ICE CREAM!  #mindblown
The name and colors got me and a box landed in my shopping cart. I shared about this discovery on INSTAGRAM and you guys loved it too!
[Read more…] about Ice Cream Pebbles Marshmallow Cereal Bars Recipe