Chocolate Peanut Butter Blender Muffins recipe – flourless muffins banana, peanut butter and plenty of chocolate!  No white flour, only 3 tablespoons of brown sugar – these muffins disappear in no time!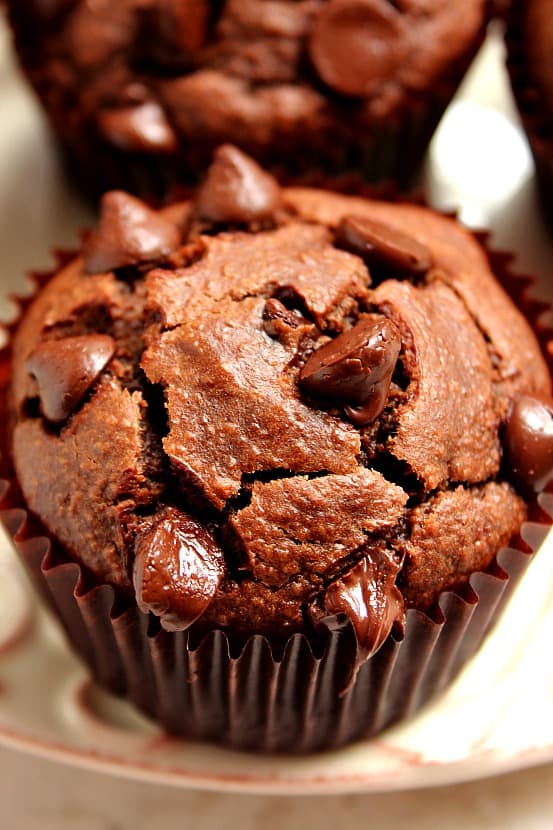 After the success of my Flourless Blender Muffins, I decided to make a chocolate version because well, let's face it – is there ever a time when we don't need more chocolate in our life? Me –>> everyday! 😀
Also, I know I have said it before, but perfectly domed muffins always make me swoon! I love this recipe as it never fails and most of all, it comes together in a blender! Throw all of the ingredients in, blend for 40 seconds, scrape, 20 seconds more and scoop into muffin pan. I always add chocolate chips sprinkled on top of each muffin. YUM!
[Read more…] about Chocolate Peanut Butter Blender Muffins Recipe