Cake Mix Cookies – each cookie tastes like a slice of cake and white chocolate chips taste like vanilla frosting! You will love these cake mix cookies made with butter instead of oil.
These cookies are super fun to make, just like my Lemon Burst Cookies and Perfect Sugar Cookies.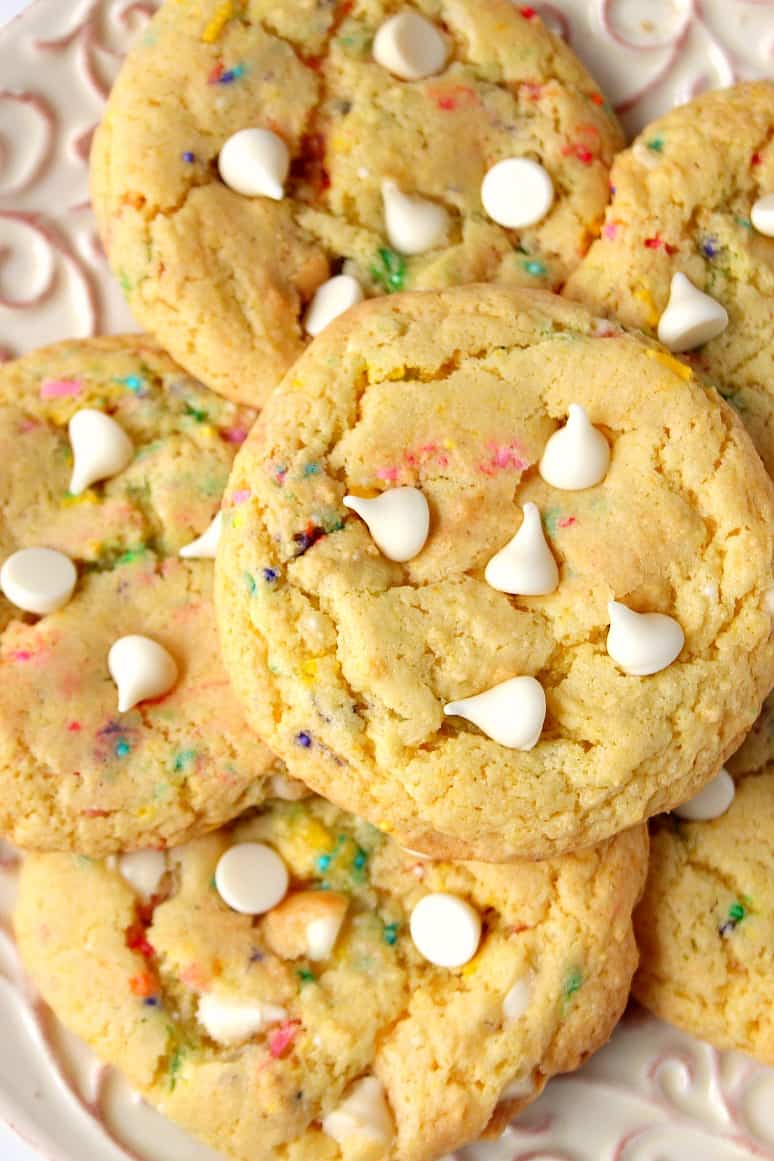 I've seen cake mix cookies ideas floating around the internets (thanks, Pinterest!) and always wondered how they taste. The idea of using oil in a cookie dough just never sounded good to me. So I decided to try the cake mix recipe but with melted butter in place of oil. You guys!! These are CRAZY DELICIOUS! The yellow cake mix gives them a vanilla cake flavor, the sprinkles add pizzazz and make them festive and the white chocolate tastes like sweet and creamy vanilla frosting! It's such an easy treat for celebrating little wins or sweet moments.