Homemade Cornbread Mix – save money and time by making your own cornbread mix with just 4 ingredients! Perfect for cornbreads, muffins or use to top casseroles.
Use this mix to make Perfect Cornbread Muffins or top my Mexican Rice Skillet and bake with lots of cheese!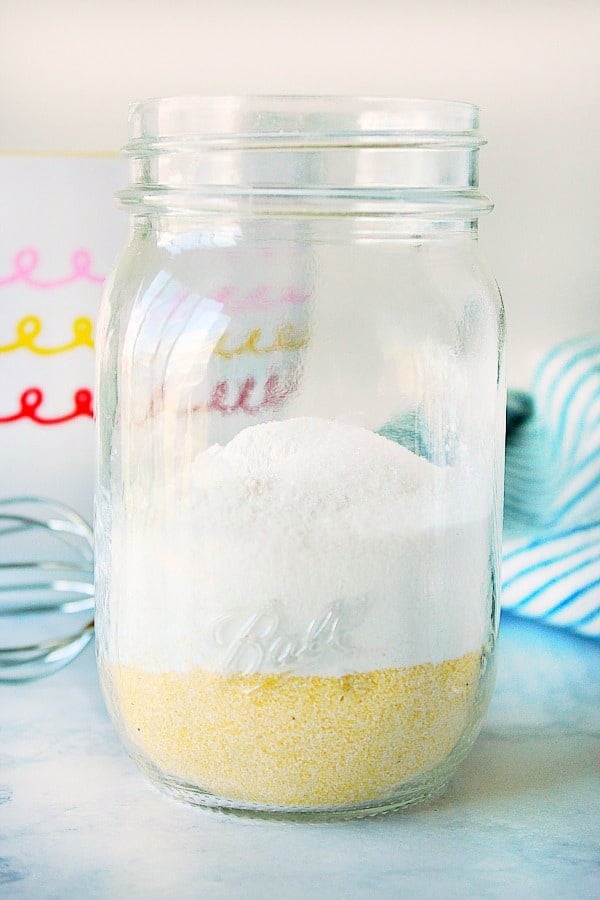 If you like to make your own baking mixes from scratch, this Homemade Cornbread Mix recipe is for you! It requires only 4 ingredients: flour, cornmeal, baking powder and sugar. You can forget about buying the box stuff and just make your own, place in ziploc bags or containers to use anytime. It's so much easier and cheaper!