Best Ever Roasted Asparagus – the best side dish with asparagus that you can make in under 10 minutes. Infused with garlic, lemon and topped with Parmesan cheese this asparagus is irresistible!
Serve with chicken, pork or seafood for a quick last-minute side, just like my roasted carrots or the popular roasted Brussels sprouts!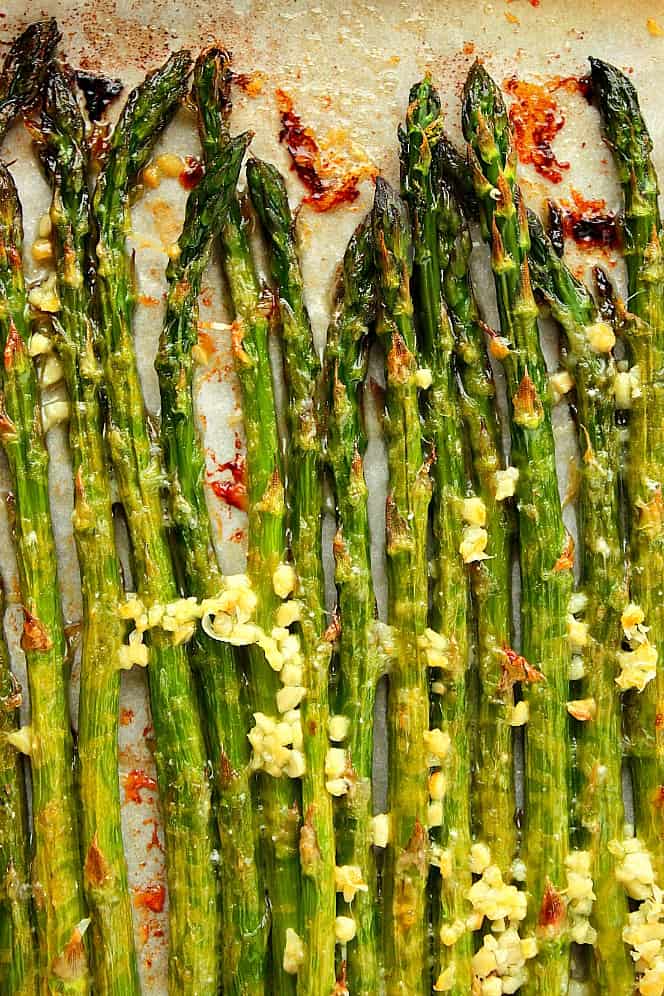 One of my favorite Spring vegetables is hands-down asparagus. It's so easy to prepare as a side dish and can be added to light pasta dishes. This roasted asparagus is truly the best ever! The addition of garlic, Parmesan and a zest of lemon makes it irresistible.