These Easy Vegetable Potstickers are filled with a veggie mixture of cabbage, carrots, onion and mushrooms. Make a batch of these Asian dumplings and enjoy with a dipping sauce or freeze for later!
They are as fun to make and eat as my Cream Cheese Wontons. Perfect appetizer or main dish that can be served with any Asian sauce, like my homemade Teriyaki Sauce.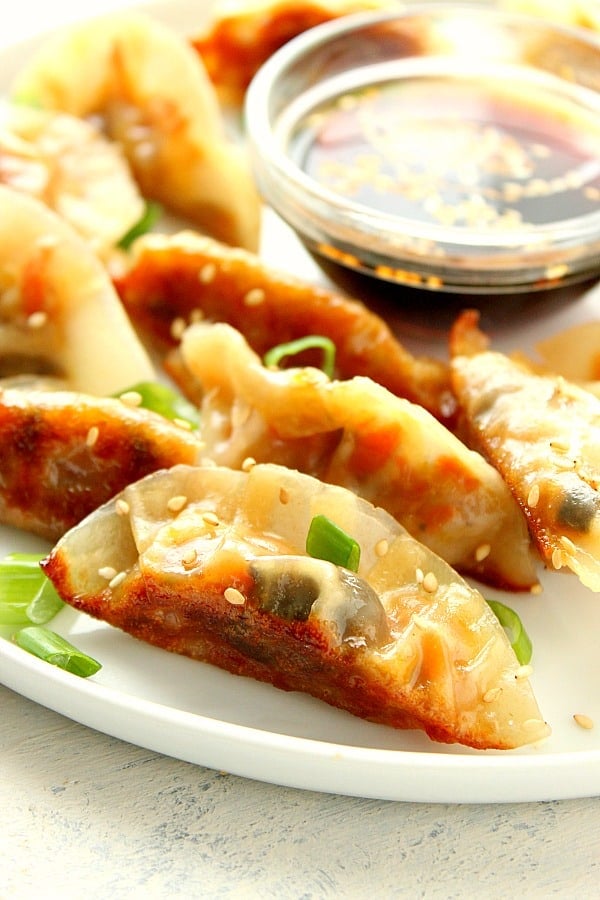 These pan-fried and steamed Chinese dumplings (also known as Jiaozi) can look a little intimidating to make but I am here to tell you that they are actually quite easy and very fun! All you need is a few veggies, the Asian cooking trio (soy sauce, rice vinegar and sesame oil) and wonton wrappers. You can even use the square ones and cut them into rounds. The folding technique is actually easy, just don't expect the first dumpling to be perfect.