KFC Coleslaw Copycat – make your restaurant favorite right in your kitchen! Perfect for the summer BBQ's and potlucks! This recipe is spot on!
We have our restaurant favorites, like my Cheddar Bay Biscuits. It's always fun to make them at home from scratch! We serve the coleslaw with Slow Cooker Baked Beans and Air Fryer Fried Chicken.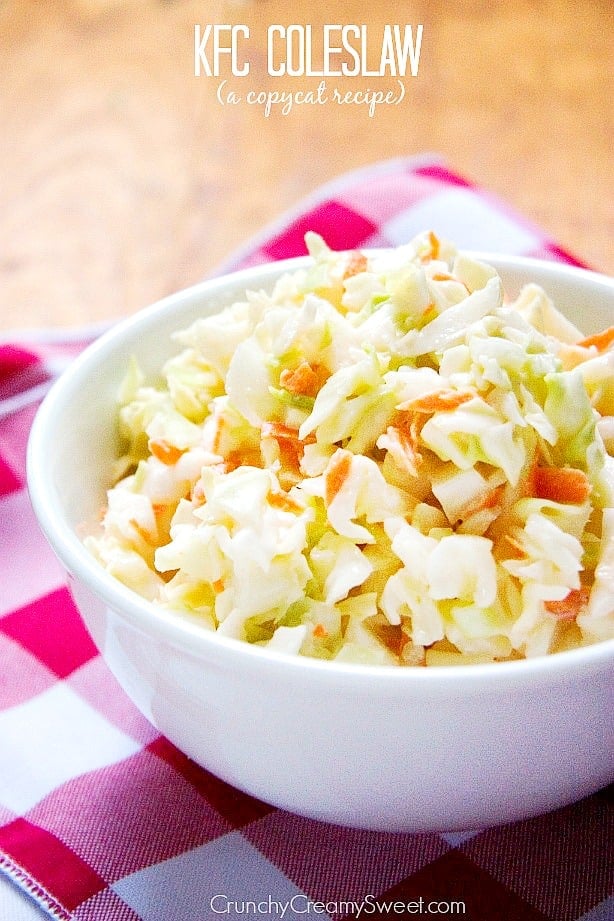 KFC COLESLAW COPYCAT
Last weekend, we kicked off the summer with our annual BBQ Bash! There were ribs on the grill, corn on the cob and coleslaw in the bowls. There were s'mores and sticky fingers and lots of fun and laughter! We live in Kansas and as true mid-westerners, we love our BBQ. My Hubby takes pride in his ribs (baby back, beef, short ribs – any kind) and has his technique down to perfection. I take care of the sides and dessert. This KFC Coleslaw Copycat is simply perfect. The taste is spot on! Don't forget the two secret ingredients to make it just like (or even better) the restaurant kind!