Peanut Butter Hot Fudge Sauce Recipe – quick and easy dessert topping. Perfect for ice cream, sundaes, cakes and cupcakes.
This sauce is perfect of my Mint Chocolate Chip Ice Cream or as a glaze on my Best Chocolate Bundt Cake.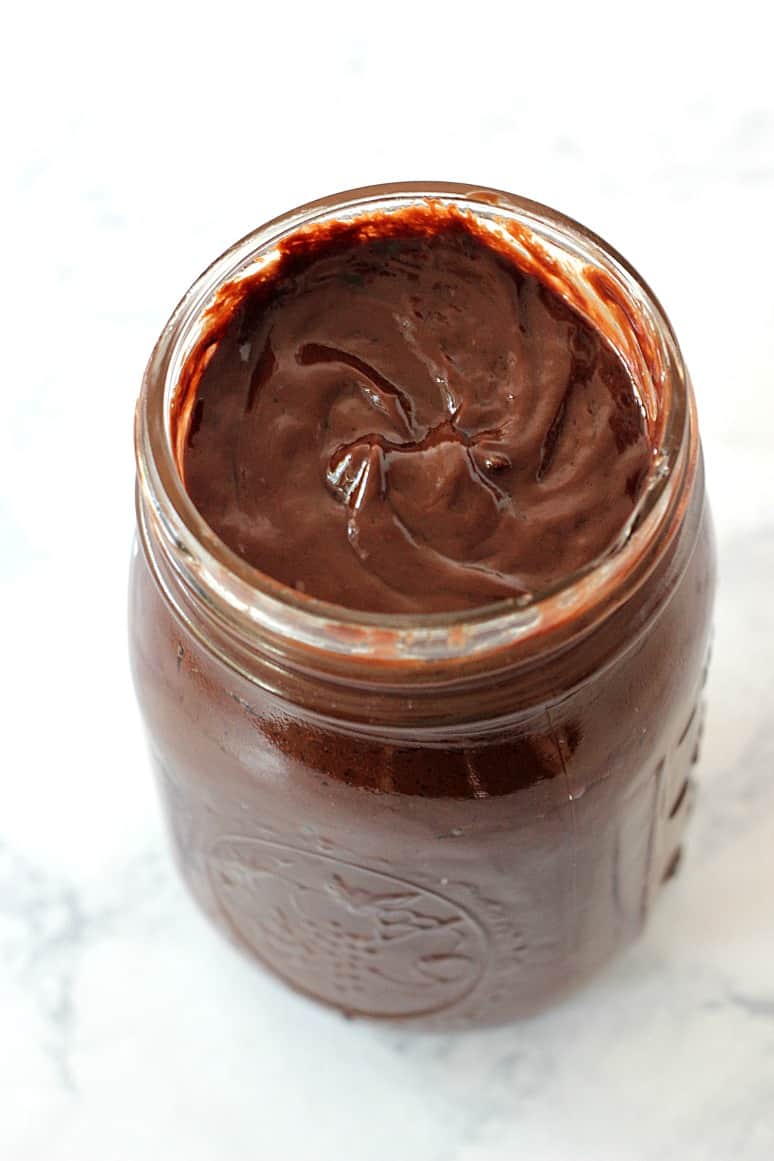 PEANUT BUTTER FUDGE SAUCE
Every summer, as soon as the weather gets really warm and my family craves only ice cream for dessert, I make my Mom's recipe for 10-Minute Hot Fudge Sauce. It is quick and easy to make and absolutely delicious! I use it not only on frozen treats but also as a filling and topping on cakes, cupcakes, trifles, you name it. This peanut butter version was my Hubby's idea. One day, he suggested adding peanut butter to the sauce and I was completely sold on it! This sauce is what dessert dreams are made of. You have to try it!