Orange Cranberry Croissant Bake Recipe – a holiday breakfast idea with orange juice and fresh cranberries. Easy, delicious and the perfect beginning to your holiday celebrations!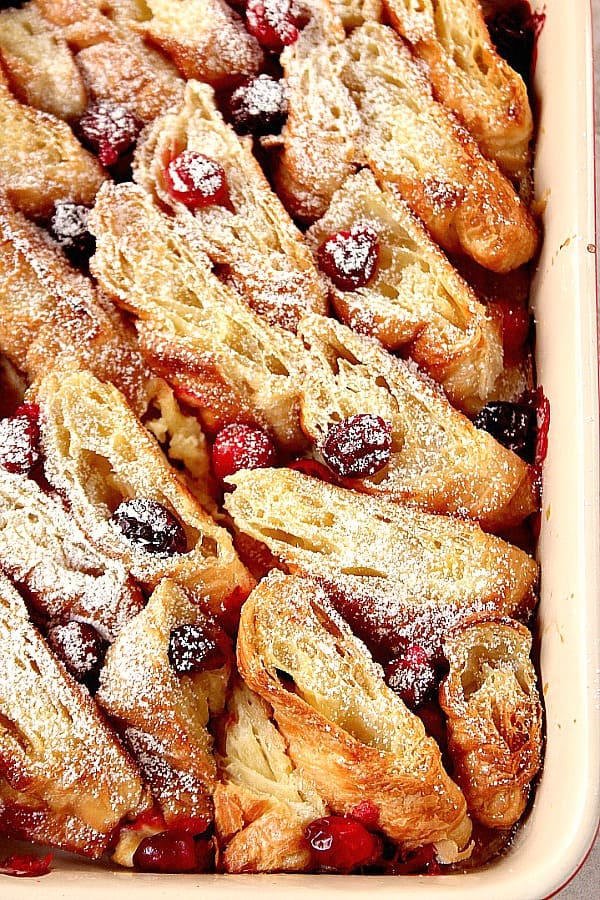 When it comes to a holiday breakfast, I want festive yet easy with a ton of flavor. This Orange Cranberry Croissant Bake is just that. All of our favorite breakfast things baked into one beautiful dish: mini croissants sliced, drizzled with 100% orange juice, topped with fresh cranberries and baked with a custard mixture.
This Orange Cranberry Croissant Bake will be the star on our holiday table. It can be prepared the day before and baked just before serving. A dusting of powdered sugar adds a touch of sweetness and a glass of orange juice served along with a plateful of this croissant bake is my idea of a holiday celebration done right.