This Air Fryer Fried Chicken is juicy inside and crispy on the outside. You will love the crunchy coating with Parmesan cheese. It's a delicious fried chicken dinner made healthier!
I served it with mashed potatoes, creamy coleslaw and sauteed spinach. It was a huge hit!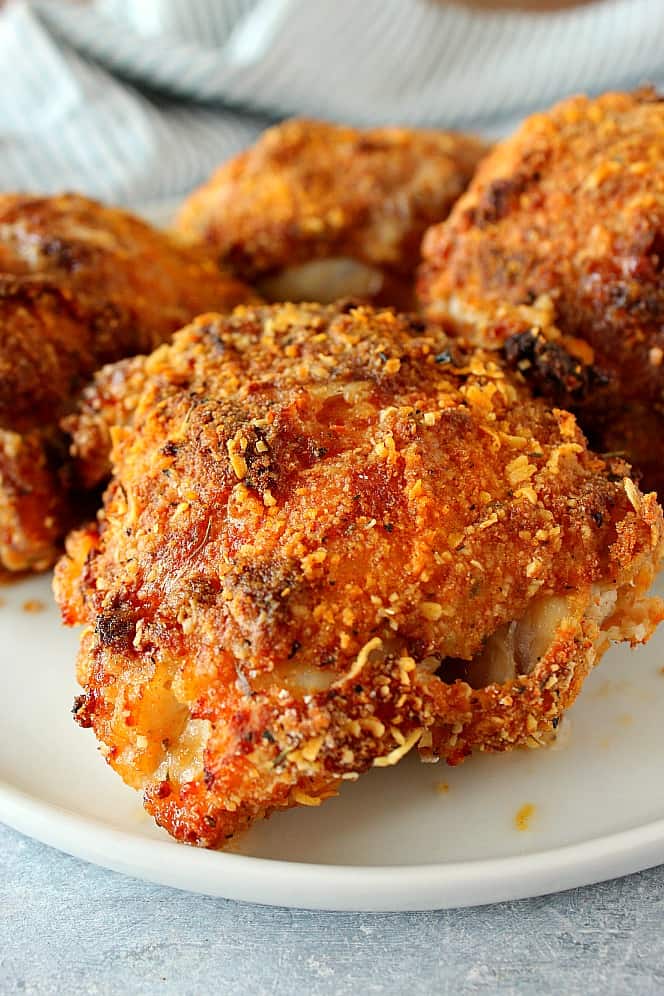 After the huge success with my chicken nuggets, I wanted to make another chicken recipe. One that you will most likely fry in a lot of oil. Well, forget deep-fat frying! This Air Fryer Fried Chicken is crispy on the outside and juicy inside. Marinate the chicken in buttermilk (I am sharing my quick homemade version), then coat in flour, breadcrumbs, and Parmesan cheese breading with spices. The simple bath in buttermilk helps keep the chicken juicy while air frying. The breading is perfectly seasoned and has a hint of toasted cheese. AMAZING!