English Muffin Bread is one of the easiest yeast breads you can bake at home! Perfect tender crumb and sturdy crust, this bread is ready for sandwiches!
This homemade bread is very easy to make, just like my One-Hour Skillet Focaccia and my No-Knead Bread.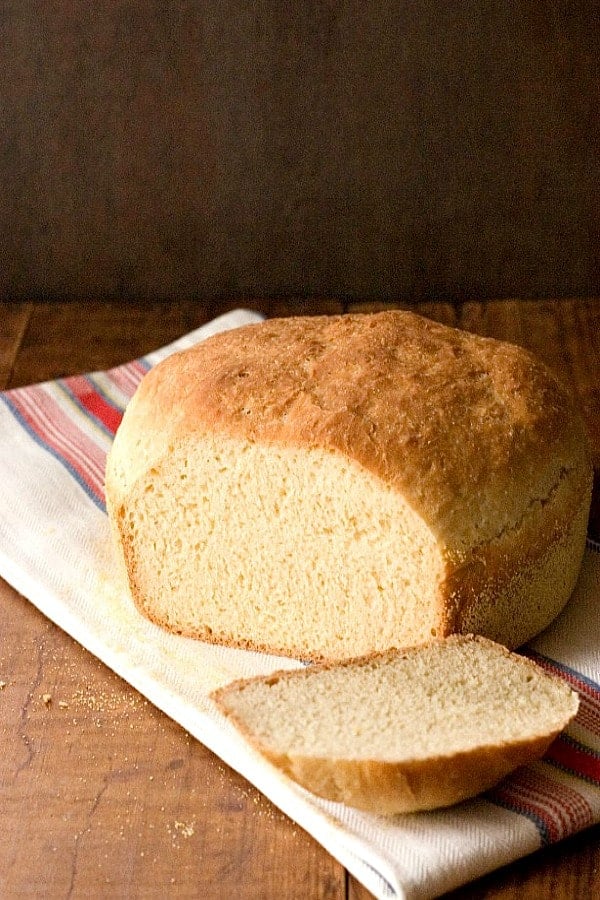 If you visit this blog often, you know by now that I heart freshly baked homemade bread. Ask my family, there is always home-baked bread in our kitchen, ready to be sliced and devoured. This English Muffin Bread is perfect for sandwiches and even better toasted and topped with melty peanut butter of berry jam. You will be surprised how easy it is to make. You can use a round Dutch oven or a rectangular bread pan.