20-Minute Chicken Enchilada Soup Recipe– quick, easy and filling soup packed with beans, chicken, tomatoes and corn! Top it with tortilla chips, cheese, sour cream and avocado!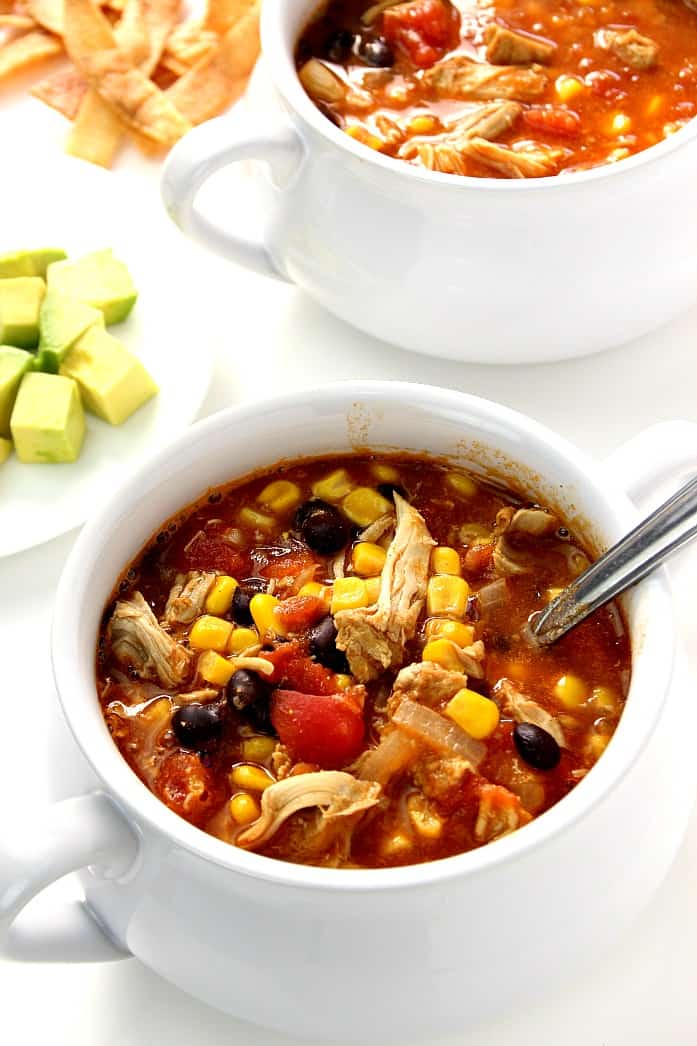 20-MINUTE ENCHILADA SOUP
This recipe is another attempt of mine to bring more colors to your life. It is a known fact that colorful food makes the soul happy! And as we discussed before, if you are sick of winter and the dull, cloudy days (unless you live in a all-year-long-sunshine place, lucky you! ) – surround yourself with colors. Anything works, from clothes, home decor, makeup, even stationery to food. I can't have a day without my vibrant green smoothie and now this enchilada soup. It's rich in color and flavor. So crazy good – you will end up making it over and over.
Also, this is a 20-minute (start to finish) weeknight dinner idea that everyone will love. Make a double batch to freeze for busy days! Also, check out my 20-Minute Chicken Noodle Soup and the creamy and rich Roasted Tomato Soup.