Chicken Chow Mein is a quick and easy takeout dish you can make at home from scratch. It's packed with chicken, veggies, noodles and the best sauce ever!
This dish is one of my go-to dinners for busy weeknights, just like my Shrimp Stir Fry or the 10-Minute Garlic Noodles.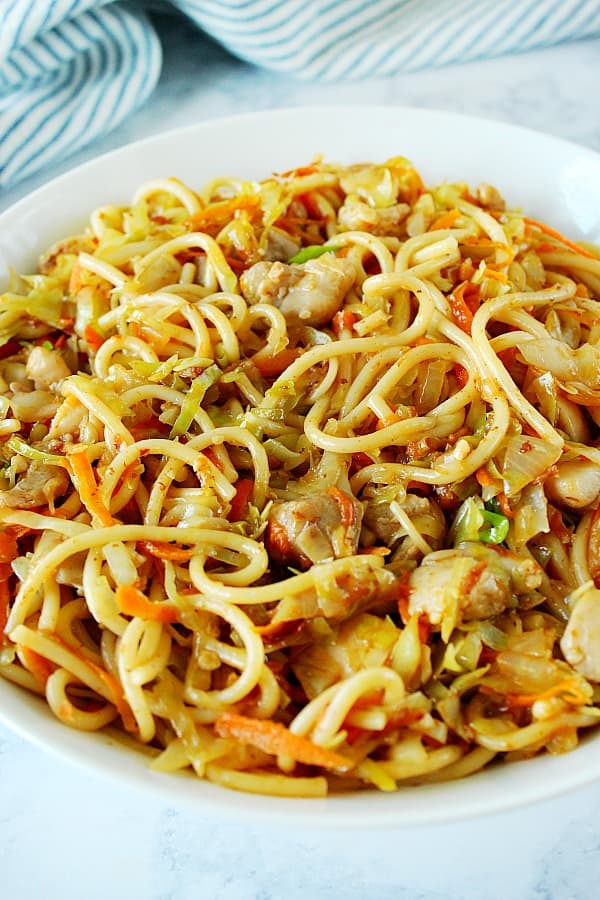 Asian stir fry dinners are on our weekly menu and I am happy to add another new recipe to my collection. This Chicken Chow Mein is as easy and quick to make as my other Asian takeout dinner recipes. All you need is chicken, veggies, noodles and basic ingredients for the sauce. Grab a wok or a large skillet and a pot to cook the noodles and you can have dinner ready in under 30 minutes! For a vegetarian chow mein, use 6 to 8 ounces of mushrooms in place of the chicken.