This homemade Buttermilk Substitute requires only 2 ingredients and is done in 5 minutes! If your recipe calls for buttermilk but you don't have it on hand, try this substitute. It's even better!
I use my homemade buttermilk to make my One-Bowl Chocolate Cake, Blueberry Muffins or my Sheet Pan Pancakes.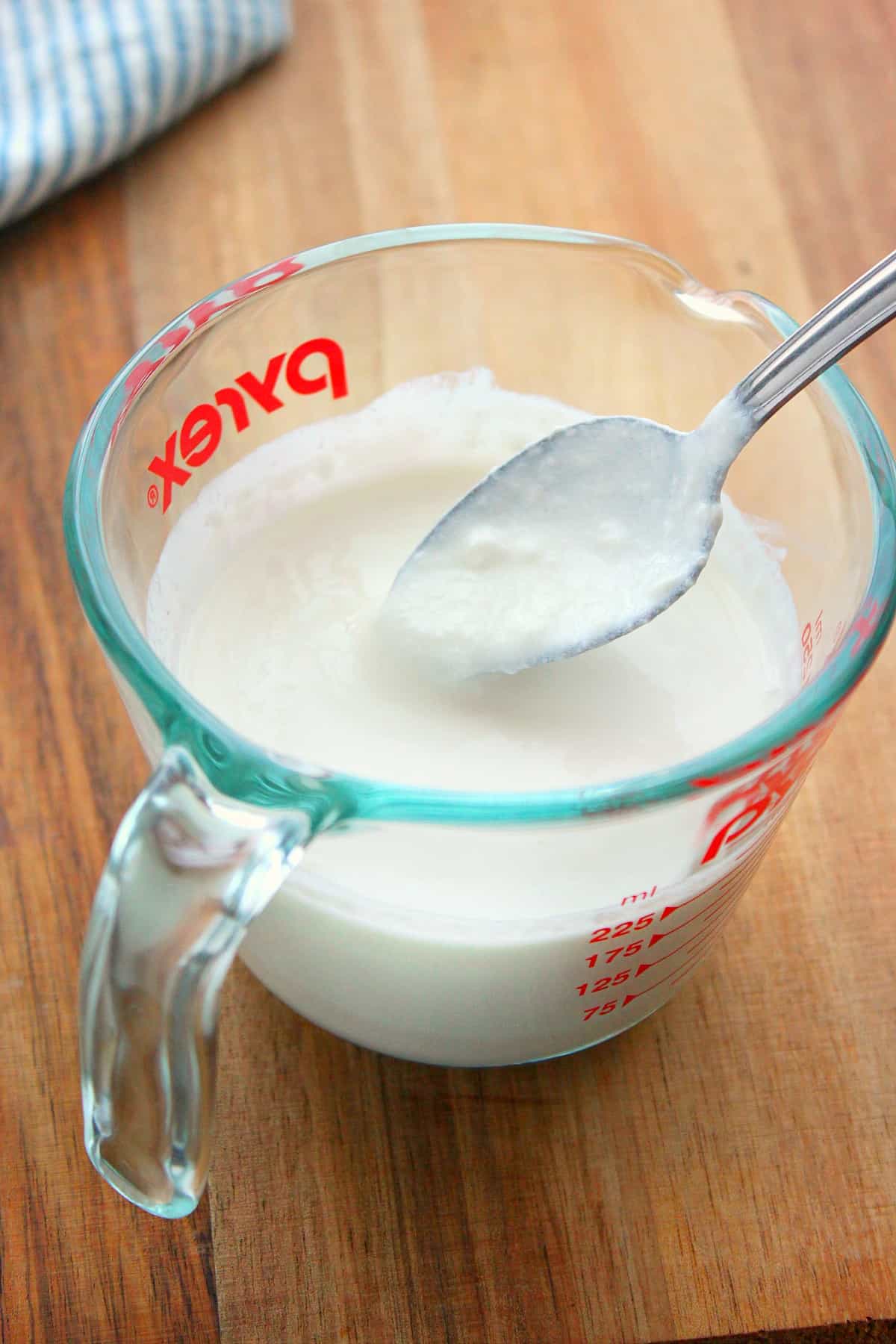 Buttermilk is a leftover liquid from churning butter from cream. You can buy it in the dairy section of your grocery store. Many recipes (including mine) call for it. If you don't have it on hand, you can easily make this substitute in minutes!
I will be honest. I never buy buttermilk but I always use it to make pancakes, muffins and cakes. I simply make my own substitute with 2 ingredients, all in 5 minutes. The simple version calls for milk and lemon juice. If you want rich buttermilk, use half and half and apple cider vinegar. The latter is my go-to version since I always have those two products on hand. It's the best!