Flaky Buttermilk Biscuits Recipe – the best and easiest buttermilk biscuits! Those buttery, flaky layers are easy to achieve with my tips!
These biscuits are perfect served with my Best Sausage Gravy or with Chicken Pot Pie Pasta.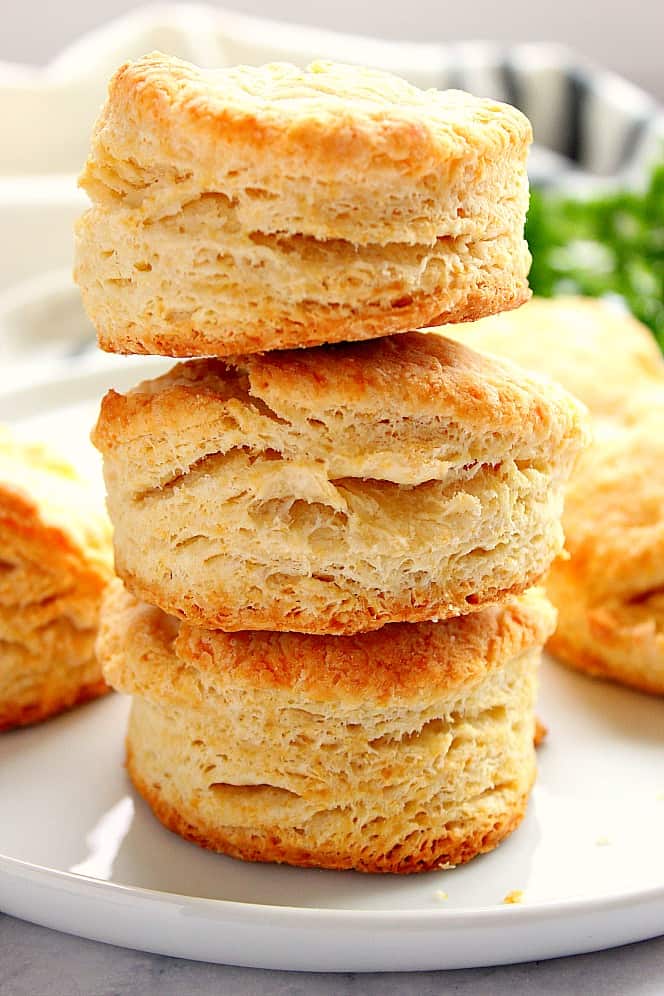 BUTTERMILK BISCUITS
I can finally say that I mastered my flaky biscuits recipe. These are the best, flaky, buttery biscuits that you will ever make. Perfect to served for biscuits and gravy breakfast, as a roll with your holiday dinner or filled with creme fraiche and preserves. Each bite of the biscuit melts in your mouth. The crumb is tender, all thanks to the buttermilk. These biscuits are perfect to be served for holiday dinners! They are delicious!