Black Eyed Peas with Ham – hearty and filling dish with black-eyed peas, veggies and ham. Make it on the stove-top, in a slow cooker or Instant Pot.
This dish pairs very well with cornbread muffins, collard greens and rice for a delicious comfort food dinner.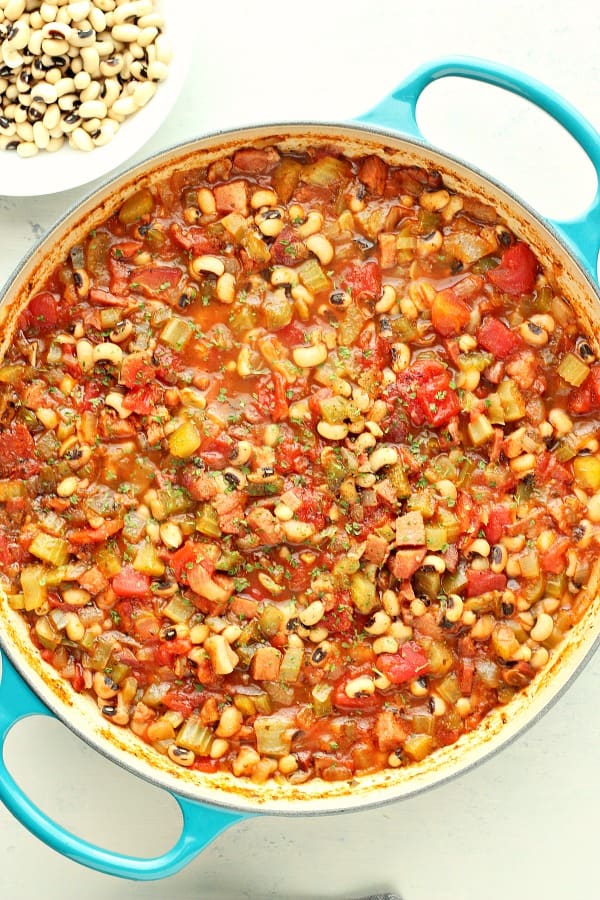 This popular New Year's Day dish made for good luck is full of black-eyed peas, vegetables, and delicious broth. It's a great way to enjoy the peas any time of the year, really. It's easy and full and filling. I use leftover ham from our Christmas or Easter dinner in this dish. Skip the ham to make it vegetarian. You can also turn it into a soup by adding more stock.