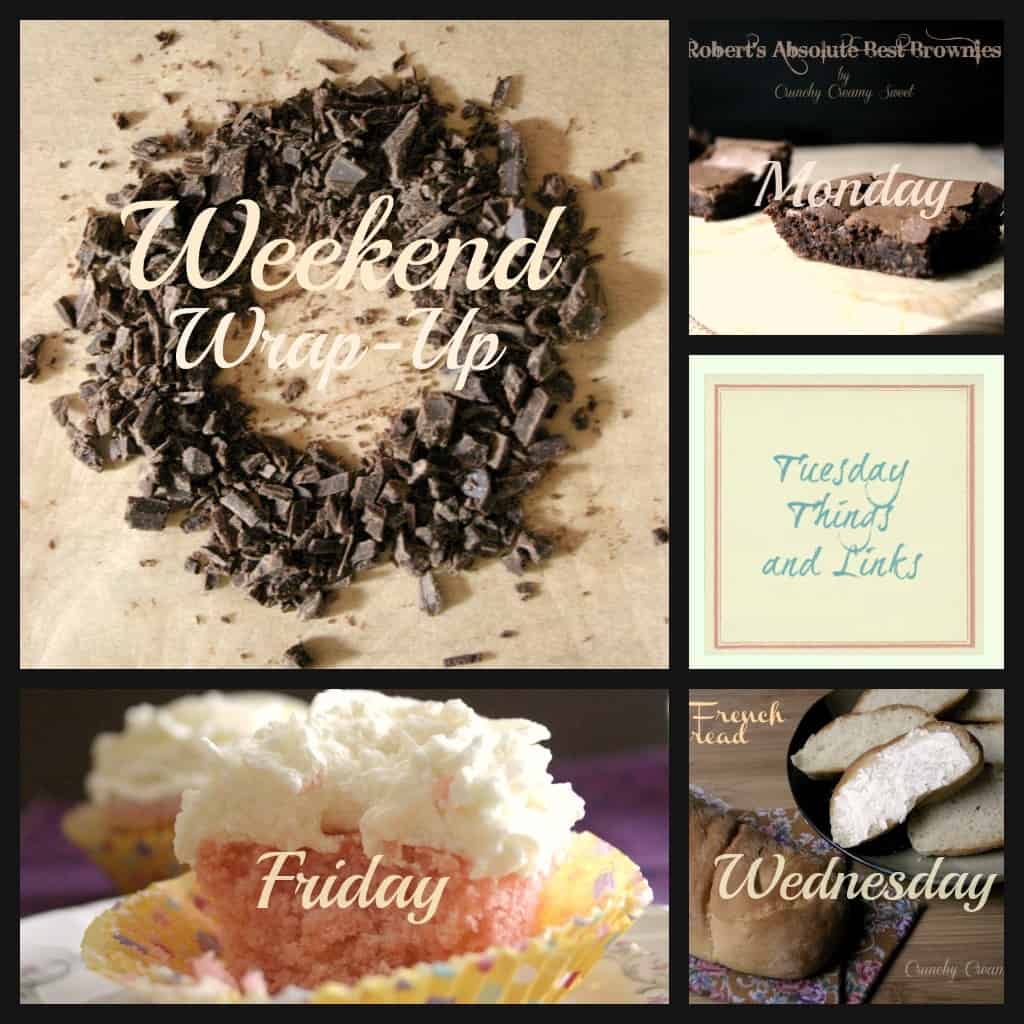 Previously, on CCS:
Monday – The beginning of new series! Robert's Absolute Best Brownies on BB Mondays.
Tuesday – from sexy jalapenos to Halloween costumes. Tuesday Things and Links.
Wednesday – Make your home smell like a bakery with this Easy French Bread.
Friday – CCS is celebrating it's 1st Blogoversary with Pink Velvet Cupcakes!! Thank you so much for all the wishes and support throughout this year!
I am sure you are aware of the problems bloggers have with Feedburner. It has been brought to my attention that some of my readers are not receiving updates via e-mails. I will share more on the subject next week. Just wanted to let you all know that I have the subscription list saved and I am trying to solve the issue. Thank you so much!
Have a fabulous weekend!
xoxo,
Anna