Whole Wheat Yogurt Banana Bread with Cinnamon – healthier version of your favorite quick bread! This banana bread is so good, it will be devoured quickly! Great way to use those overripe bananas!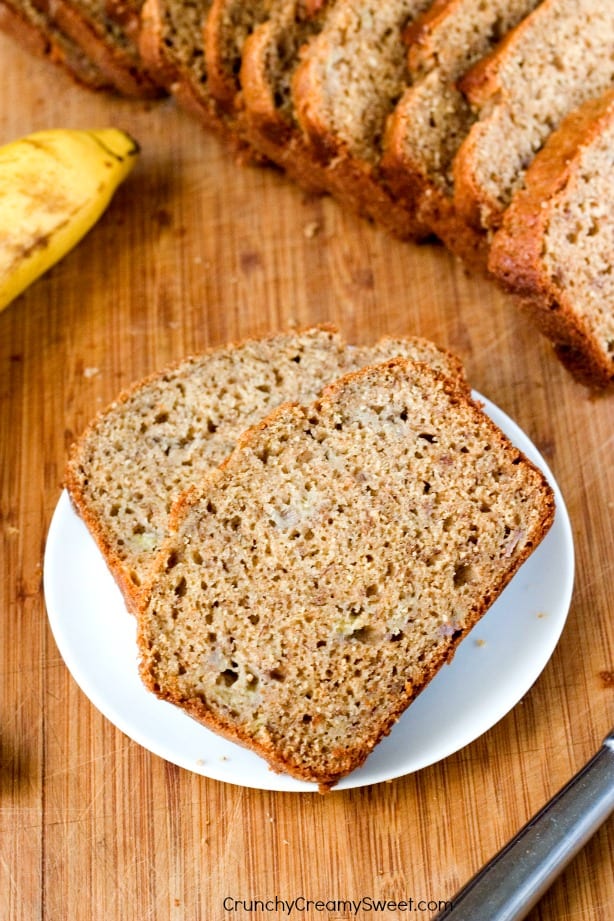 I can't go to a grocery store without buying bananas. My kids love them, especially our 3-year-old son. He asks for a banana at least once a day! 🙂 That means it's not that easy for me to save some for my baking projects. During our last grocery shopping, I made sure to get some extra so I could finally make this bread for the blog.
This may look like a plain banana bread but let me tell you, there is nothing plain about it! It's a healthier version of the most popular quick bread. It's made with whole wheat flour and plain yogurt! I love making healthier versions of our favorite food! Especially when there is no sacrifice in flavor and texture.
[Read more…] about Whole Wheat Yogurt Banana Bread with Cinnamon