Berry Rosè Sangria Recipe – sweet and fizzy sangria made with rosè wine, sparkling citrus water and frozen berries. Pretty and refreshing drink for any occasion!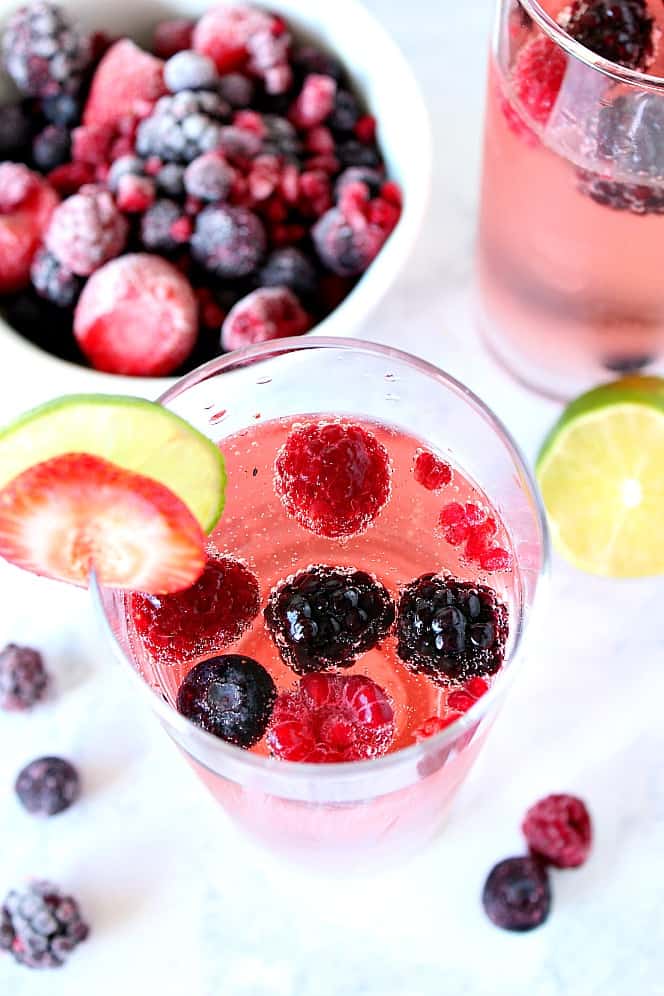 Pretty cocktails and drinks garnished with fruit are perfect for any celebrations, any time of the year. Hot summer afternoons, weather you are relaxing after a busy day or enjoying a company of your friends, call for refreshing and satisfying drinks. Like a mix of rosè wine, sparkling water and beautiful berries!
This Berry Rosè Sangria is so easy to make and perfect for your next summer party or get-together. The frozen berries keep the drink in your glass chilly and refreshing.