Whole Wheat Skillet Focaccia – a healthier version of my skillet focaccia. Super easy and comes together under 1 hour.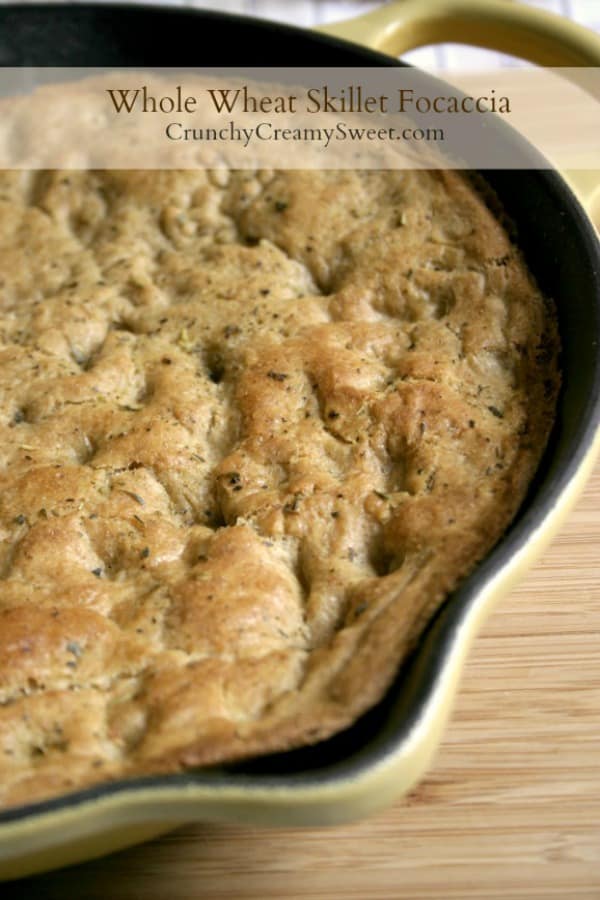 WHOLE WHEAT SKILLET FOCACCIA
A healthy version of my One Hour Skillet Focaccia. I even decreased the amount of butter. This healthier version is as delicious as the original and as easy to make. You only need one bowl and one skillet to make it. My warm oven trick to rise the dough faster is a must-try.