This delicious Moo Goo Gai Pan is a quick and easy chicken and mushroom stir fry for your busy weeknights! This vegetable-packed and saucy dish is perfect with rice.
Serve this dish with my perfect fluffy rice or noodles. This recipe gives my Teriyaki Chicken Stir Fry a run for its money!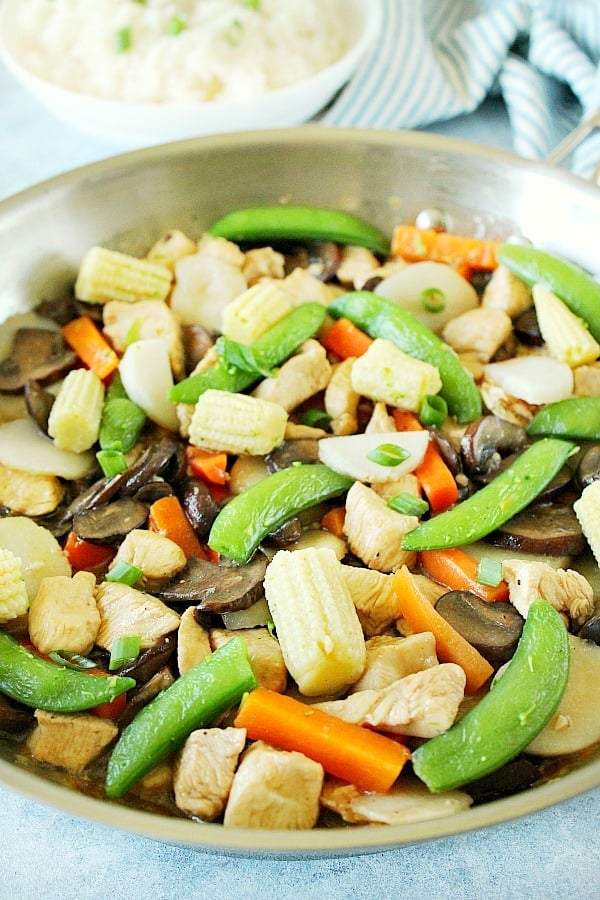 MOO GOO GAI PAN
What is Moo Goo Gai Pan? It's basically an Asian stir fry with chicken and mushrooms. It is common to add other vegetables, popular to Chinese cuisine, like snow peas, carrots, water chestnuts, cabbage, etc. This dish is very easy to make, especially if you have a frozen Asian veggie mix on hand. The sauce is nutty, salty and delicious. This stir fry is so much better than takeout and so easy to make at home.