Instant Pot Minestrone Soup – easy vegetable soup cooked in just a few minutes in a pressure cooker. 
Serve this soup with Pull-Apart Rolls or Easy Focaccia Bread.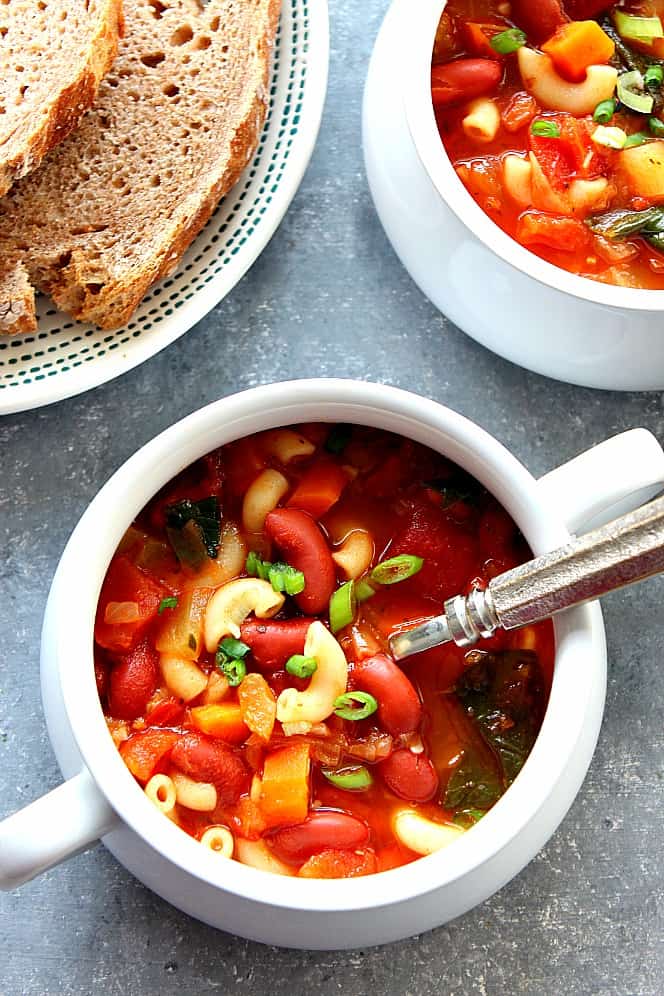 Soup season is strong over here. Now this Minestrone is making an appearance in our menu. Vegetable-packed soup with beans and pasta or rice is absolutely perfect served with a chunk of crusty bread. This Instant Pot Minestrone Soup makes for a delicious and healthy lunch or dinner on busy days. It takes only a few minutes to saute the vegetables in your pressure cooker, add the remaining ingredients and set it to cook for 6 minutes. Easy and delicious!