Crispy Fish Greek Rice Bowls Recipe – chopped vegetables, cucumber dill sauce and rice served with breaded fish fillets are a delicious lunch or dinner idea for busy weekdays.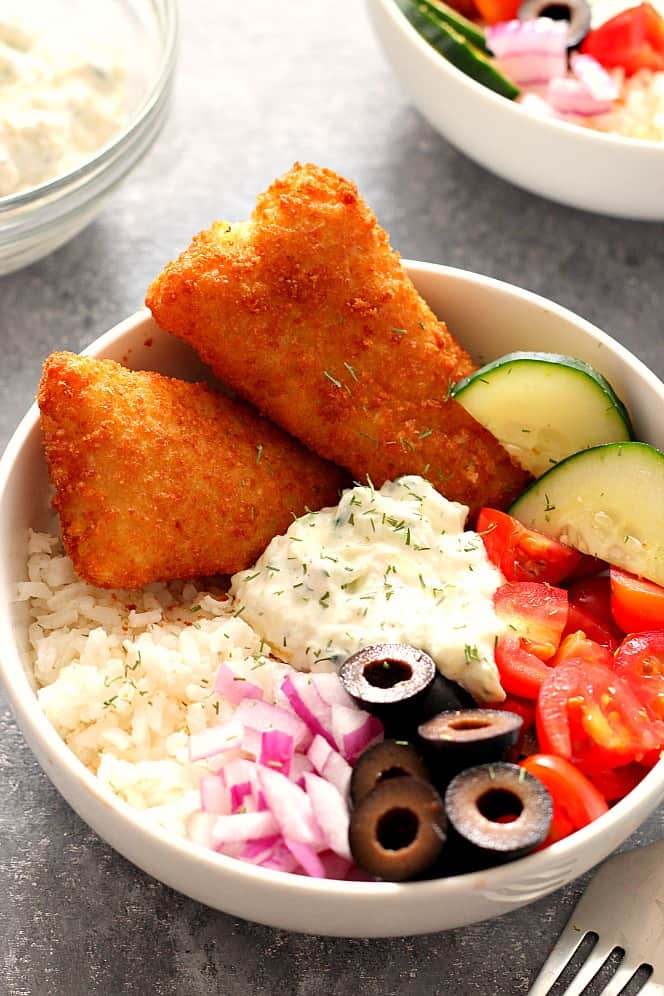 This post is sponsored by Gorton's Seafood. 
Today I am partnering with Gorton's Seafood to bring you a delicious way to jazz up store-bought breaded fish fillets. I used Crunchy Breaded 100% real fish fillets from Gorton's and created a rice bowl with Greek flavors. It's a super easy and quick lunch or dinner idea that my whole family loved.
This is a great dish for those busy days, when want convenience of breaded fish fillets and fresh vegetables and rice.